Call for a greener textile industry
Germany's government presents the "Green Button", a new certificate to be handed out to producers fulfilling certain requirements.
09.09.2019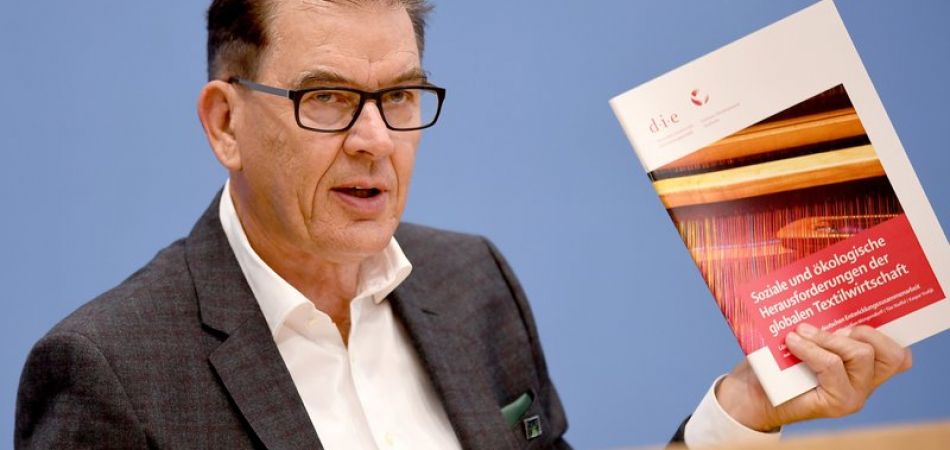 Berlin (dpa) - German Development Minister Gerd Mueller on Monday presented a new certification for textiles that is designed to tell consumers that a product was made following strict ecological and social guidelines.
"Globalization began in the 19th century in the textile industry. Now, a fair globalization must also begin in the textile industry," Mueller said in Berlin.
The new certification, called the "Green Button", will be given to textile producers that fulfil at least 26 social and ecological standards. These include a ban on using plasticizers and other chemicals, as well as paying minimum wage and not using child labour.
"By introducing the Green Button we are setting a benchmark and proving that fair supply chains are possible. No one can question that from this day forward. All the companies that have joined prove that," Mueller said.
The Development Ministry said that 27 companies had joined the initiative so far, and 26 more were currently undergoing the assessment process to determine whether they fulfil the requirements.