Increase in packaging waste
Germany's packaging waste soared to a record high in 2017, the Federal Environment Agency has declared today.
18.11.2019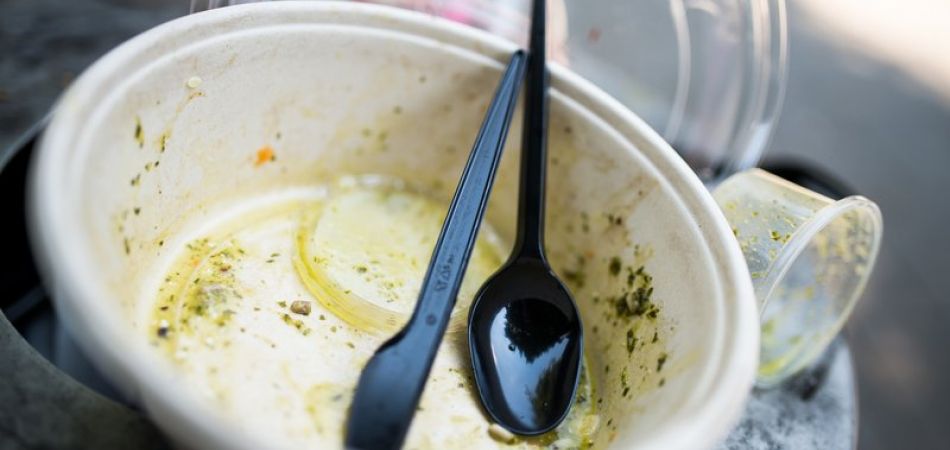 Berlin (dpa) - The volume of packaging waste recorded in Germany climbed to a record high in 2017.
On Monday, the country's Federal Environment Agency (UBA) announced that 18.7 million tonnes were generated that year – the equivalent of 226.5 kilograms per person and 3 per cent more than in the previous year.
Private consumers were responsible for 47 per cent or 107 kilograms per capita. The environmental authority published the report on "The emergence and recycling of packaging in Germany" at the start of the European Week for Waste Reduction. The reasons given include trends towards online shipping, small portions and take-away food and drink.
"We consume far too much packaging," said UBA President Maria Krautzberger. "This is bad for the environment and for the consumption of raw materials." Waste should be avoided as early as possible in the production phase, she said. "Therefore, unnecessary and unnecessarily material-intensive packaging should be dispensed with." Much more reusable packaging is needed, and not only for mineral water and beer. "You can get your coffee to go in reusable cups, and it should also be possible to take out food in reusable containers," Krautzberger said.
While there's a lot of packaging waste in Germany, a large proportion of it is also recycled - just under 70 percent, the UBA reported. Whether something is recycled is heavily dependent on the material. For example, when it comes to steel the rate is 92.2 per cent, paper and cardboard is at 87.6 per cent and glass 84.4 per cent. Plastic packaging waste is recycled at a rate of 49.7 per cent, while wood is 25.8 per cent.