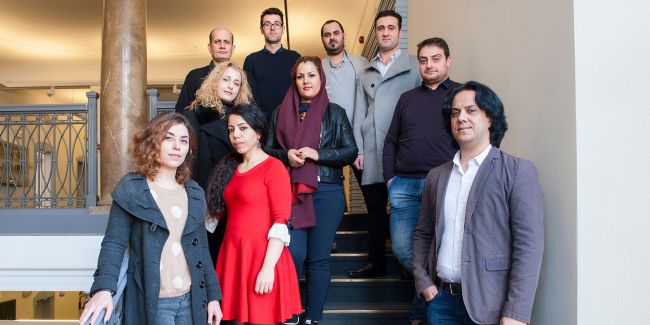 Germany. How do Berlin firms that train employees and refugees looking for a job find one another? Why is the subject of "equal marriage" important in Germany? And why are Berliners so fascinated by the pandas that moved to Berlin Zoo in July 2017? Since March 2017 questions like these have been answered by the eight journalists of Amal, Berlin! on the new website at amalberlin.de. Their service is directed mainly at refugees who are new to the city. At amalberlin.de they will find information in Arabic, Farsi, Dari and German about what is happening in Berlin and what subjects are currently being discussed in Germany.
"Amal" means "hope". And hope is what the project is about. The journalists of Amal, Berlin! themselves fled from Syria, Afghanistan, Iran and Egypt several years ago. They know how difficult and demanding it often is to find your place in a new city. Amal, Berlin! is intended to make it easier to get started, to help newcomers settle in Berlin and encourage them to become involved in their new home. 
A different approach
In recent years many initiatives have been set up in Germany to provide information for refugees on specific subjects such as sexuality or the political system. The makers of Amal, Berlin! have chosen a different approach: "We wanted to write like journalists and explain less," says founder Julia Gerlach, who herself spent many years reporting from the Arab world as a correspondent in Cairo. Anyone who regularly reads about political debates in the Bundestag, the German parliament, will already understand how democracy works in Germany. That's why the website also takes up topical issues and sums them up in an understandable way. That enables readers to quickly gain an overview.
Some 150,000 people in Berlin speak Arabic, Farsi or Dari. They are the most important target group of Amal, Berlin!. The makers of the platform want not only to reach new Berliners, but also people who have lived in the capital longer and wish to find out about topical questions in their native language.
The journalists missed working in their profession a lot.
Julia Gerlach, founder of Amal, Berlin!
Facebook search
"The idea for the website developed at the kitchen table, as it were," explains Julia Gerlach. After her return from Cairo in 2015 she had met several Syrian refugee journalists again in Berlin who she knew from her research in the Middle East. "Together we thought about what the journalists could do here," says Gerlach. "They missed working in their profession a lot and at the same time there was a great need for reliable information not only on the part of refugees, but also among Germans." Together with her sister, Cornelia Gerlach, who is also a journalist, the idea developed for Amal, Berlin!. The sisters made contact with the Evangelische Journalistenschule, a school of journalism in Berlin, and searched on Facebook for other refugee journalists for the Arabic-Persian news portal.
Afterwards the journalists spent half a year at the Evangelische Journalistenschule training in video reporting, media law and investigation. "Working in Germany differs significantly from my work routine in Cairo, for example," explains Julia Gerlach. "In Germany you can simple phone the appropriate offices and receive information. In Cairo you always need to have the mobile phone numbers of the right people – on the other hand, you can then even reach for the phone after ten o'clock at night." 
The website went online on 1 March 2017 – and only four months after its launch, Amal, Berlin! was chosen as a Landmark in the Land of Ideas competition. Germany – Land of Ideas, an initiative of the Federal Government and German industry, organises this innovation competition jointly with the Deutsche Bank. 
A linguistic experiment
Amal, Berlin!'s Arabic-Persian articles also make it a linguistic experiment: the work of the Arabic editorial team is carried out by five Syrian journalists – Khalid Alaboud, Amloud Alamir, Anas Khebir, Samer Massouh and Abdolrahman Omaren – and their Egyptian colleague, Asmaa Yousouf. There is also a Persian editorial team in which Noorullah Rahmani from Afghanistan and Negin Behkam from Iran publish together in Farsi and Dari. Their texts are linguistically formulated in such a way that they can be understood by both Afghan and Iranian readers.
Every day the journalists of Amal, Berlin! select five relevant news items that they prepare for the website. In addition to news, the website also publishes reports, articles, videos and service information. Because most users access the Internet on their smartphones, Amal, Berlin! also publishes all the texts on Facebook.
Meanwhile German media have also become interested in the reports and are publishing them on their websites. The texts by the journalists in exile offer a new view of Germany – and that also interests German readers.Von Fanny Steyer und Sarah Kanning
By Fanny Steyer and Sarah Kanning
Photos: Benny Golm
Link to the Amal, Berlin! website: amalberlin.de
More links on the subject:  
Read more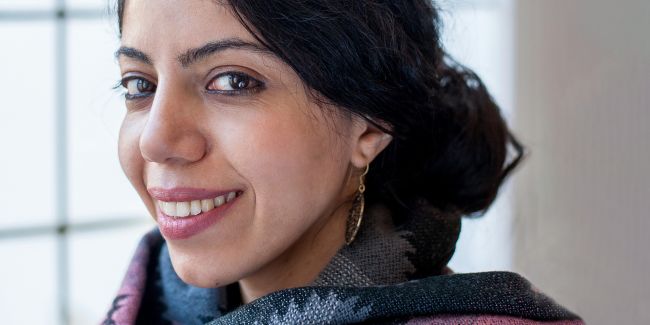 In Egypt I did research on human rights and minorities and published essays. That kind of research and writing differs significantly from my present work with Amal, Berlin!. In the workshops at the Journalistenschule I found out about journalism in Germany. We can work freely here, but you have to do a lot of research, check statements, collect evidence and protect sources when sensitive subjects are involved. I never believed that I would work in such an investigative way. I like this way of bringing refugees closer to Germany – and vice versa – not using an academic approach, but a journalistic one.
Photo: Benny Golm
Read more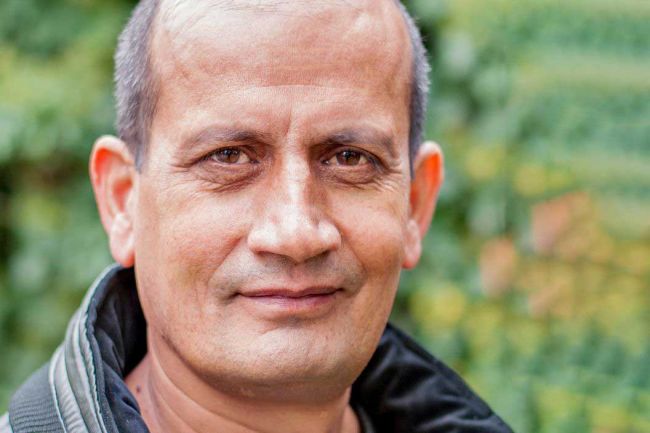 I fled to Germany five years ago. Previously I worked as a journalist and news producer with a private television station in Afghanistan. One day I had problems because of some reports about the drug trade and crime at the Afghan-Iranian border and had to leave the country. I find great pleasure in working for Amal, Berlin! with the refugee target group. From my own experience I know that integration cannot succeed overnight. We asked refugees which topics interested them most. Among Afghan readers, that is above all articles about deportation and integration, as well as training and jobs.
Photo: Benny Golm