05.01.2017
Career at a click
Download for free! Your App for Training, Studying and Working in Germany. For smartphones, tablets and BlackBerrys.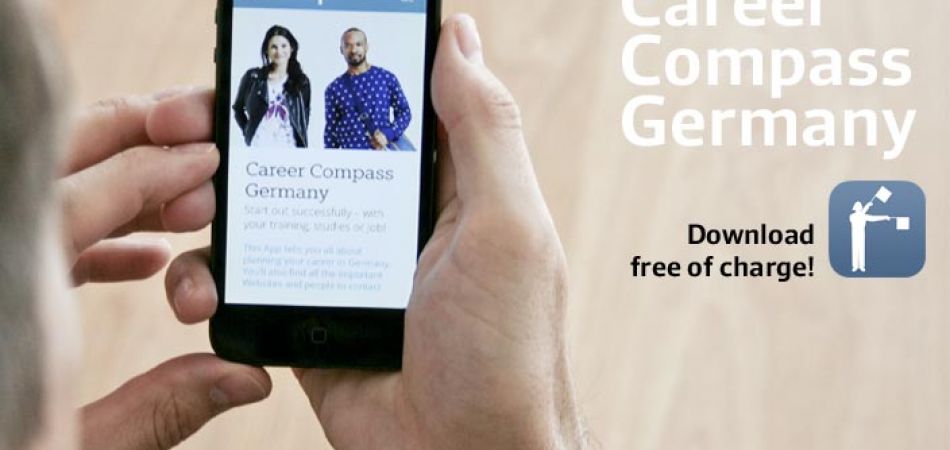 Good career opportunities, an international working and learning atmosphere, low unemployment – for people from abroad the German labour market is highly attractive and opens up first-class perspectives. There are highly diverse possibilities for vocational training, studying or working. Those interested can find out about the options and offers available, how to apply, what is important when starting out in Germany and what role the German language plays in the "Career Compass Germany – the app for vocational training, studying and working in Germany". The app, with its contemporary and clear-cut design, also lists the most important websites and contacts.
Videos present three young qualified professionals from abroad and show how they get to grips with their vocational training programme, degree placement or job in Germany and what experiences they have.
Sound interesting? A video will tell you more about the Career Compass Germany – just click the button above.
The "Career Compass Germany" is a service provided by Frankfurter Societäts-Medien GmbH, Frankfurt/Main, in cooperation with the German Federal Foreign Office, Berlin. The app can be downloaded for free onto smartphones, tablets and BlackBerrys via Google Play, iTunes and the Amazon Appstore: