19.09.2012
Traditional is the latest trend
Twenty years ago, it would have been unthinkable for many young people in Germany to visit a festival in traditional costume. Today, dirndls and lederhosen are standard dress at the Oktoberfest.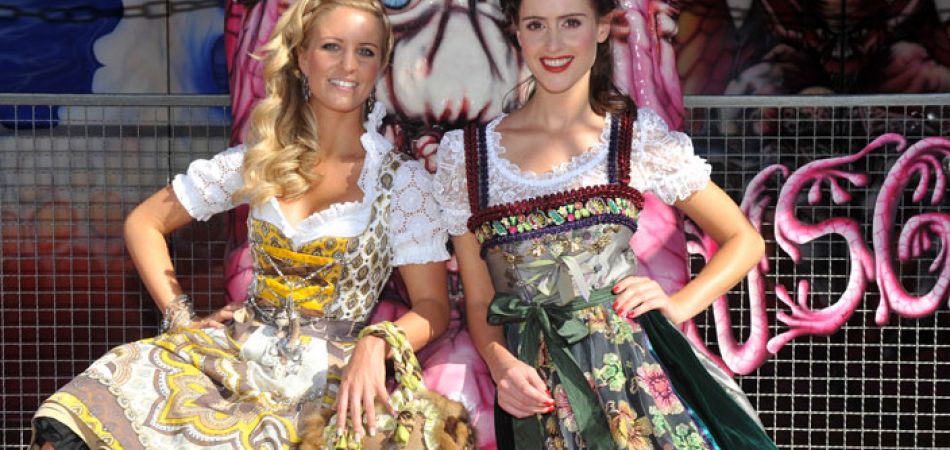 Is that good or bad news? Germans are wearing traditional costume less and less. According to a survey in 2007, only 1.5% of 14- to 16-year-old Germans said they "frequently" wore traditional costume. For at least ten years now, however, hundreds of thousands of visitors – above all, young men and women – flood the Oktoberfest in Munich in dirndls and lederhosen. In 2013, too, they will strongly influence the image of the Wiesn – as the world's largest popular fair is known in the Munich vernacular.
How do these trends fit together? Very simply: dirndls and lederhosen are not traditional costume. And at the moment they are actually rather "hip" – and not just in southern Germany; they have also been sighted in clubs north of the river Main. This is certainly not an expression of love for the native country, but much more a playful reference to tradition. Originally designed as simple work clothes for servants, at the end of the 19th century aristocratic Alpine tourists re-interpreted dirndls and lederhosen as a coquettish and close-to-nature summer fashion. Instead of wearing full-length, multilayered skirts and stiff dress coats, the urbane city dwellers also wanted to enjoy the freedom of uncovered legs and cleavage in the fresh mountain air.
In other words, the social critics who fear the spread of neo-conservative attitudes among German youth and the traditionalists who view an ultra-short dirndl skirt as a sign of declining values can both breathe a sigh of relief. The dirndl is and remains just a way of dressing up. It should therefore come as no surprise that one of the largest German online shops for carnival costumes has just put an Oktoberfest collection on the market. These creations follow the current dirndl trends, which in turn follow the rules of the fashion market. And this year the fashion world is dictating green tones from apple to fir or coquettish 1950s elements like polka dots and frilly petticoats.
© www.deutschland.de