23.06.2017
Cultural exchange has borne fruit
There's a lot to discover in this extraordinary bazaar! Huma Sherzai introduces her contribution to the CrossCulture project Lady Dada Kalam.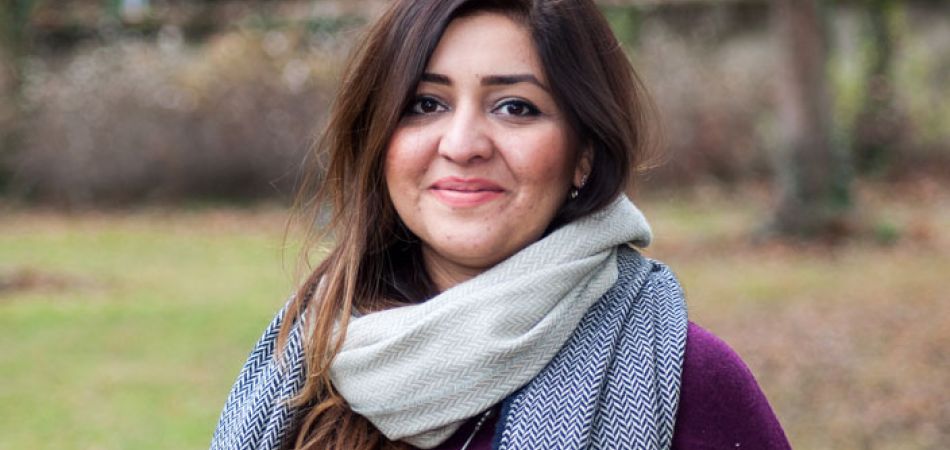 The CrossCulture Tour for ifa's 100th anniversary makes a stop in Berlin. Five young artists from Kabul, Bagdad, Tunis and Berlin invite the audience into a marvelous setting that unites different forms of art, time and space.
CrossCulture fellow Huma Sherzai from Afghanistan developed this project togehter with Huda Al-Janabi, Friederike Ruff, Julia Gyemant, Molka Haj Salem, curator A.S. Bruckstein Çoruh and Taswir Projects, a Berlin institute that develops ideas for research projects and exhibitions with international artists, scholars and institutions.
Huma Sherzai works as a consultant for psychosocial well-being as part of the Ziviler Friedensdienst (ZFD) team that was set up by the GIZ, the German agency for international cooperation, in Kabul. During the last six years the psychologist has worked in the fields of mental health, peace-building and non-violent communication, as well as artistic design.
Mrs Sherzai, you took part in the CrossCulture programme. Please tell us about your most important experience during your internship at Taswir Projects in Berlin.
Taking part in ifa's cross-cultural programme has been an unforgettable experience for me. I found Taswir Projects an institute where one can gain a great deal of knowledge about art and cultural work. It provides fellows a lot of space for learning and sharing experience. Being a team member during my internship, I was able to communicate my ideas in discussions. The team encouraged me and helped me to present them in artistic form. I believe this enabled me to be more open and confident in dealing with different people and cultures.
To what extent has this exchange influenced your cultural work in your home country Afghanistan?
What has gained a lot from my internship is my Kabul project. Together with the Taswir Projects team, we developed the concept for a poetry exhibition in Kabul. This exhibition is designed for Dar-ul-Aman Palace, which was destroyed during the wars in Afghanistan and is now a ruin in Kabul. The objective of organising the exhibition in this palace is to stimulate the audience to think about the disappearance of culture and architecture. The text in three languages was completed in Berlin with support from my home organisation Ziviler Friedensdienst (ZFD). This year we developed a 3D floor plan with Kabul artists. The exhibition may take place in late summer or early next year, depending on the security situation in Kabul.
And how, in your opinion, has your presence inspired people in your host organisation, Taswir Projects?
I felt I was an important member of the team. My colleagues were interested in finding out about my background and my context. These talented women gave me inspiration, and they appreciated my openness. They were surprised to hear how different life is for women in my community. They considered me courageous for taking part in such a programme and visiting a new culture.
When you think back to your first visit to Germany, what did you find surprising?
My impression of life in Germany was not very different from my imagination of the European lifestyle. I found life in Berlin and other cities quite relaxed. In particular, I found the environment supportive of women's participation. At first, it was a bit surprising for me to see men and women equally involved in society, which is totally different from the context I have grown up in.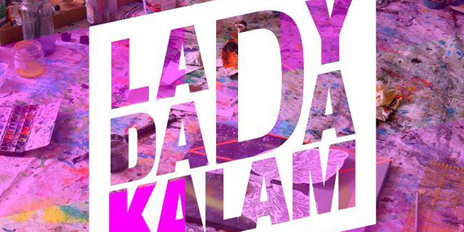 Lady Dada Kalam is your contribution to the ifa CrossCulture Tour. What did you set out to do?
During my internship, I enjoyed working with the team from Taswir Projects and the fellows. I wanted an opportunity to engage in joint work where all of us could present our diversity, uniqueness and thoughts. After discussions in the Taswir Projects team, we agreed on the Dada Kalam idea. Fortunately, it became a reunion of five fellows from Kabul, Damascus, Berlin, Baghdad and Tunis for an exciting event working with Taswir Projects artists in Berlin.
The Lady Dada Kalam exhibition develops an institutional format in which we not only present contemporary art works, handcraft, discourse, music and political discussion, but also create a setting that assumes the nature of an artwork/collage itself.
The setting of the exhibition presents the psychedelic (decidedly non-oriental) scene of a market overflowing with objects, exuberantly baroque in its horror vacui, its entire space being filled with artistic works, jewellery, carpets, textiles, merchandise and other things, from trash to exquisitely precious artworks. Lady Dada Kalam welcomes the visitor to another 1 + 1 talk exchanging political and psychological advice on the situation in the Middle East, Afghanistan, Pakistan and more.
Lady Dada Kalam, 29 June – 2 July, Kunshaus KuLe, Berlin
CrossCulture Tour: ifa celebrates cultural diversity