Focus on security
German police officers are deployed with international security forces worldwide. We take a look at three projects.
Johannes Göbel / 18.04.2021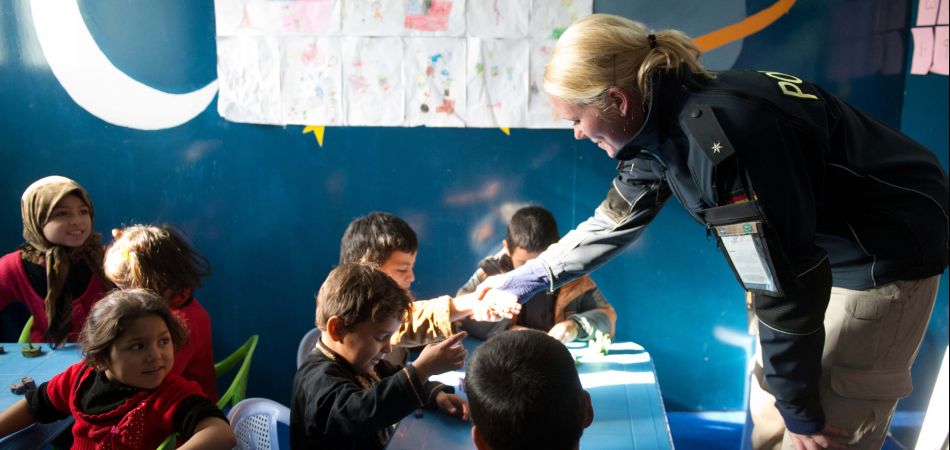 Their deployment does not stop at Germany's national borders: German police officers are regularly deployed worldwide on missions that contribute to security and stability in other countries. A total of around 200 members of the Federal Police (the former Federal Border Police), the police forces of the German Länder, the Federal Criminal Police Office and German Customs are currently participating in international policing missions. These are primarily mandates of the United Nations (e.g. the United Nations Assistance Mission in Somalia – UNSOM) and the European Union (e.g. the European Union Capacity Building Mission in Niger – EUCAP Sahel Niger). Here we present three missions with German participation.
Afghanistan: from training to advisory services
The deployment of the German Police Project Team (GPPT) in Afghanistan is one of the oldest and most extensive of the ongoing missions. Since 2002, German security forces have been supporting their Afghan colleagues in building up a professional police force, and hope for lasting success after their withdrawal. In the meantime, the focus of the GPPT has shifted from training to advising the Afghan police; priorities include the fight against people traffickers and illegal migration. It is the only current mission that is not based on a multinational mandate but on a bilateral agreement between Germany and Afghanistan.
Mali: keeping the peace
The UN's Multidimensional Integrated Stabilization Mission in Mali (MINUSMA) is currently the largest foreign deployment of Germany's Bundeswehr. The German police have also been involved in MINUSMA since 2013. The officers advise the Malian security forces, improve public security and strengthen respect for human rights.
Kosovo: strengthening the rule of law
Since 2008, the European Rule of Law Mission in Kosovo (EULEX Kosovo) has been supporting the development of rule-of-law structures in the young European state. Also, German police officers are working as advisers and are also active in operations. EULEX attaches particular importance to promoting Kosovo's exchanges with the international police authorities Europol and Interpol, as well as with their colleagues in neighbouring Serbia.
You would like to receive regular information about Germany? Subscribe here: