"Security for the freedom of our lives"
National Security Strategy: The key questions and answers on the German government's plans
06.09.2022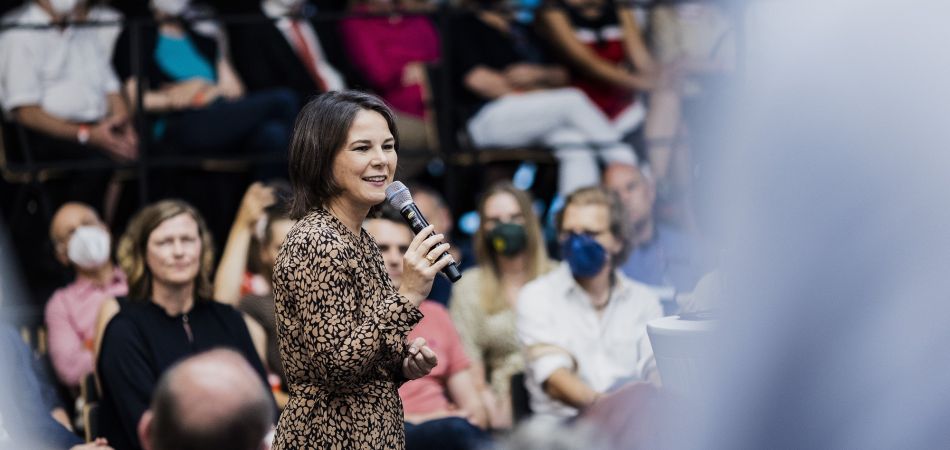 The Federal Government is developing a comprehensive National Security Strategy for Germany for the first time. Here are the key questions and answers on the topic:
What is the aim of the National Security Strategy?
Foreign Minister Annalena Baerbock says: "Security for the freedom of our lives. This security is made up of three crucial elements that cannot be separated from one another. Firstly, security means the invulnerability of our lives. Protection from war and violence, from acute, specific threats. Secondly, security means protecting the freedom of our lives. The third element is security for the fundamental necessities of our lives. The basis for a secure life does not exist where war (…), the effects of climate change, where hunger, poverty and a lack of prosperity force people into conflict and suffering."
What do the plans have to do with Russia's war on Ukraine?
According to Federal Chancellor Olaf Scholz: "This (national security strategy) process gained greater urgency when Russia invaded Ukraine. Putin has brought war back to Europe. This is having serious consequences on that way we need to think about our national security. But security means a great deal more. For instance, it includes security in the supply of energy and raw materials; the preservation of our efficient social market economy; a strong system of education and research; a diverse and vibrant democracy."
Are there specific German aspects concerning security?
"There are some specific structural aspects concerning the security of the Federal Republic: Burdens from the past; détente dividends; the culture of military restraint; a country surrounded by friends," says Ekkehard Brose, President of the Federal Academy for Security Policy (BAKS).
Why are citizens participating in the strategy development?
"For me, this is a participative process for the development of our strategy, but also the essence of what foreign policy means for me and the Federal Foreign Office together. Not just that we have dialogue between capitals, between ministers, but also between people. Because it is a question of the freedom of every individual – here where we are and worldwide," says Foreign Minister Annalena Baerbock.
You would like to receive regular information about Germany? Subscribe here: