08.01.2019
Data theft from «anger»
A self-taught German computer enthusiast, disgruntled by various politicians' comments, has triggered the data scandal.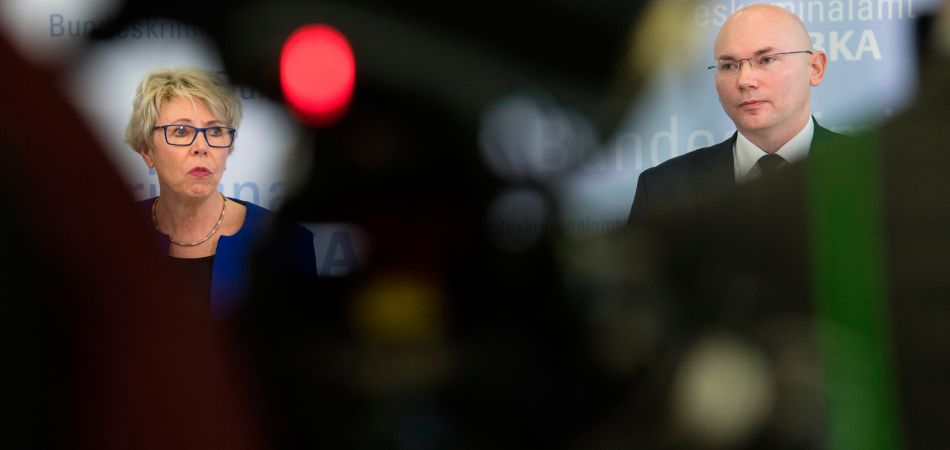 Berlin (dpa) - A self-taught German computer enthusiast, disgruntled by various politicians' comments, lashed out by scouring the internet for sensitive information and then leaked it throughout December, prosecutors said on Tuesday after his arrest.
The suspect - identified as a 20-year-old German man from the western state of Hesse with no prior convictions - confessed to the crimes and said he worked alone. He has already been released from custody, and might only face a fine or be required to perform social work, prosecutors said.
Germany's political establishment has been rocked by the news that private phone numbers, photos and online message transcripts had been released online bit by bit on Twitter throughout December. Many only became aware of the privacy invasion on Friday.
The scope of the political damage remains unclear. Adding to the potential fallout, it emerged last week that the Federal Office for Information Security (BSI) had known of some of the data releases earlier in the month, but had not informed other law enforcement agencies about the problem.
"He accessed and publicized the data because he was angered by the public comments of those affected," said Georg Ungefuk of the Frankfurt prosecutor's office.
Ungefuk did not specify which statements prompted the backlash, and said that the investigation had to conclude before prosecutors could be absolutely certain about the motivations behind the incident.
The stolen data appears to have targeted people from across the political spectrum, with the exception of the far-right Alternative for Germany (AfD) party.
The suspect was arrested Sunday and released from custody on Monday, Ungefuk said, noting that juvenile law would be applied in the case. Authorities said they did not consider him a flight risk, because he lives with his parents. Nor were they worried about him having any accomplices.
Ungefuk added that the suspect had shown regret.
Ungefuk said the suspect allegedly hacked into some of the data, but also used publicly available information for his leaks. Before his arrest, he reportedly destroyed one data storage device with more information he had gathered.
The suspect's dwelling had been searched on Sunday. Federal police officials would not say where that was located. It is apparently separate from a different flat that was also searched Sunday near the southern city of Heilbronn, which is in a different state, Baden-Wuerttemberg.
Much of the information released online was viewed as superficial, but authorities say they are focusing on about 50 cases where either a large amount of information was released about an individual or where the data released was of a particularly personal nature.