09.05.2018
"We remain committed to the agreement"
How do politicians and experts comment on the US quitting the Iran nuclear deal? Initial reactions from Germany.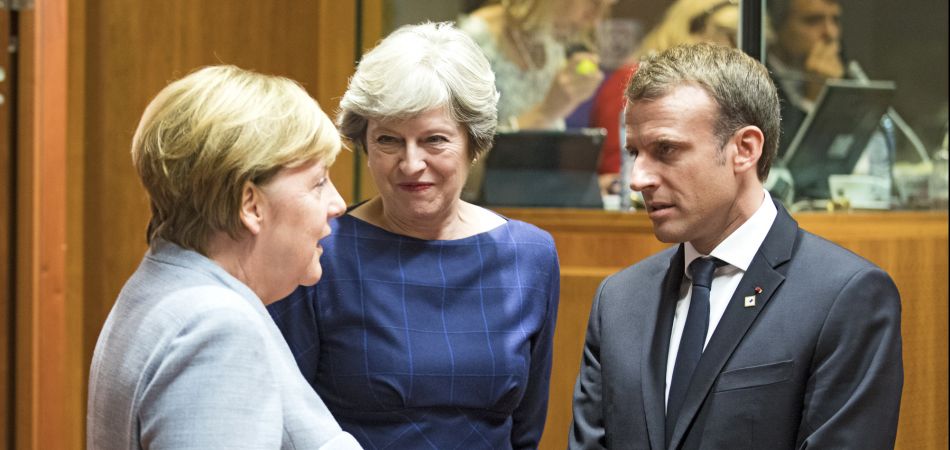 With the US having withdrawn from the international nuclear deal with Iran there is growing concern over the economic consequences and an escalation of tension and the danger of war in the Middle East. The foreign ministers of Germany, France and Great Britain will be sitting down at the table with representatives of Iran on 14 May to discuss whether and how the Vienna nuclear agreement of 2015 can be salvaged without the USA. Iran wants initially to uphold the deal, but has said this depends on whether the country can really benefit from the economic advantages it was promised. Other co-signatories to the deal, Russia and China, have criticised the US exit. 
German Federal Chancellor Angela Merkel, French President Emmanuel Macron and British Prime Minister Theresa May issued a joint statement: "It is with regret and concern that we, the leaders of France, Germany and the United Kingdom take note of President Trump's decision to withdraw the United States of America from the Joint Comprehensive Plan of Action [JCPOA]. Together, we emphasise our continuing commitment to the JCPOA. This agreement remains important for our shared security."
The statement goes on to say: "We urge all sides to remain committed to its full implementation and to act in a spirit of responsibility."
German Federal Foreign Minister Heiko Maas stated: "We see no real alternative to the control mechanisms and restrictions regarding the Iranian nuclear programme as set down in the Vienna agreement. And we fear that its failure would lead to escalation and a return to the pre-2013 situation. That cannot be in anyone's interest."
The Head of the Munich Security Conference, Wolfgang Ischinger, went on record saying he feared an escalation of the situation in Middle East. "The crisis will be intensified by a possibly fatally hit Iran deal." The former German ambassador to the USA (2001-6) described the decision by US President Donald Trump as his "probably most serious foreign policy mistake". For the European partners in the Iran nuclear deal, the US exit is, he continued, a "heavy defeat". However, it also offers the Europeans an opportunity, he said, to close ranks and attempt to salvage the agreement.
The German Chamber of Commerce and Industry (DIHK) declared that with Trump's decision the prospects for German-Iranian business relations have deteriorated: "Now it is up to the Federal Government and the EU to protect European business in Iran and restore lost trust."
The President of the Federation of German Industries (BDI), Dieter Kempf, said that the EU must succeed, together with Russia and China, in clearly honouring the agreements reached in the nuclear deal. This is crucial for German and European firms, he continued. "Our companies had strong hopes as regards the market opening up with the elimination of the economic sanctions."
With material from: dpa, German Federal Foreign Office