African gardening lessons
Whether people get nutritious food depends on public awareness. In Malawi, Slow Food campaigners are making local communities aware of the health benefits of indigenous food. The cultivation of traditional crops also makes sense in economic terms, as Rabson Kondowe reported for D+C/E+Z: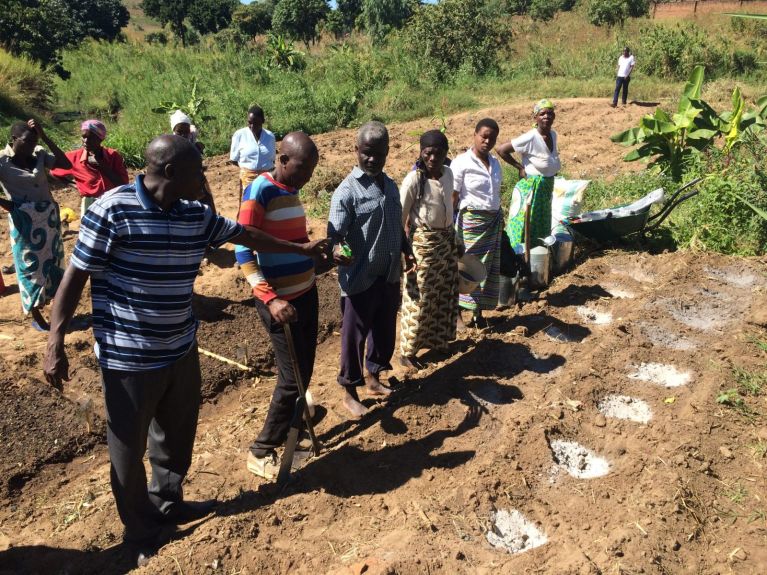 "We should know who produces our food and how it is produced," says Manvester Akson Khoza, the national coordinator of Slow Food in Malawi. The accountancy graduate has been working for this international non-governmental organisation since 2012. Back then, his first task was to start 12 school gardens for cultivating traditional crops. Today, he is coordinating 450 school and community gardens across the country.
As in many developing countries, the use of hybrid varieties has been crowding out traditional crops in Malawi (also see Lucien Silga in Focus section of D+C/E+Z e-Paper 2019/11). To a large extent, traditional cultivars are not only ignored, but actually shunned, Khoza says. The problem with the high-yielding varieties is that they require the application of expensive chemicals.
By contrast, Slow Food gardens use neither pesticides nor fertilisers. This approach protects the natural environment as well as people. The application of toxic chemicals, after all, is a health hazard in itself.
The gardens serve an educational purpose. "We want local communities to be able to grow these plants," the coordinator declares. At the same time, he insists that the gardens have proved to be more sustainable even in business terms than commercial farming. The cultivars are genetically adapted to the region where they are grown, and their diversity means that people get more nutrients than monoculture plantations offer.
In 2010, Slow Food started a programme to launch "a thousand gardens in Africa". The activists have been reaching out to schools as well as community organisations in villages and on urban fringes in two dozen countries. The idea is to ensure that people have a consistent supply of fresh and healthy produce.
So far, the organisation claims to have set up more than 3,000 gardens in Africa. Slow Food is particularly keen on involving young people. "We want them to grow healthy through eating the right food," Khoza says. The activists want them to make use of at home what they learn in school.
The strategy is working out. Agness Chipamba is involved in a school gardening project in central Malawi. She reports that many students have now set their own backyard gardens at home and their families now have "vegetables throughout the year".
Previously, that kind of food would only be available in the rainy season, she says. The big difference is that people no longer depend on vegetables brought in from other places. "We are able to feed ourselves with the food we grow here." Some gardeners sell produce on local markets, moreover.
Undernutrition is a serious problem in Malawi. Of the children under five, 37 % are stunted, according to UN data. Things have been slowly improving, as that share was 53 % in 2004, as Felix Pensulo of the Ministry of Health points out. Further progress is obviously needed. At the same time, overnutrition is increasingly worrisome too. The government reckons that 21 % of the population is overweight. In 1992, that was only true of nine percent.
There is a rural-urban divide, with obesity affecting cities more. Pensulo notes that many urban people reject traditional food. They think that indigenous vegetables, fruits and tubers are food for the rural poor. In their eyes, tinned food, exotic vegetables and pre-processed meals are signs of affluence.
To ensure that more people understand what a healthy diet is, the health ministry is working on a nutrition syllabus. It wants the subject to be taught in primary and secondary schools and to figure in tertiary education as well. Pensulo says that girls matter in particular. Studies show that those who go to school are unlikely to have malnourished children. "They will be able to take care of them," Pensulo says. Accordingly, the government does not want girls to drop out of school.
In this context too, the Slow Food gardens are proving valuable. A surprising side effect of the project was that some drop-outs have begun to attend classes again. Khoza reports that school enrolment has thus benefited from youngsters' enthusiasm for growing their own healthy food.