Your link to Germany – now as an app!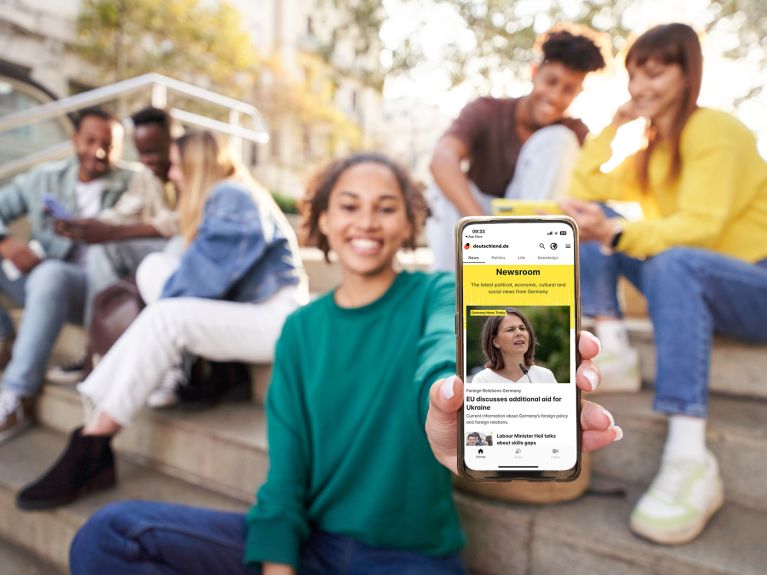 Your source for news and insights from Germany!
Our free app brings Germany directly to your mobile device – from all the latest developments in politics, business, science and culture to tips for work, study and travel.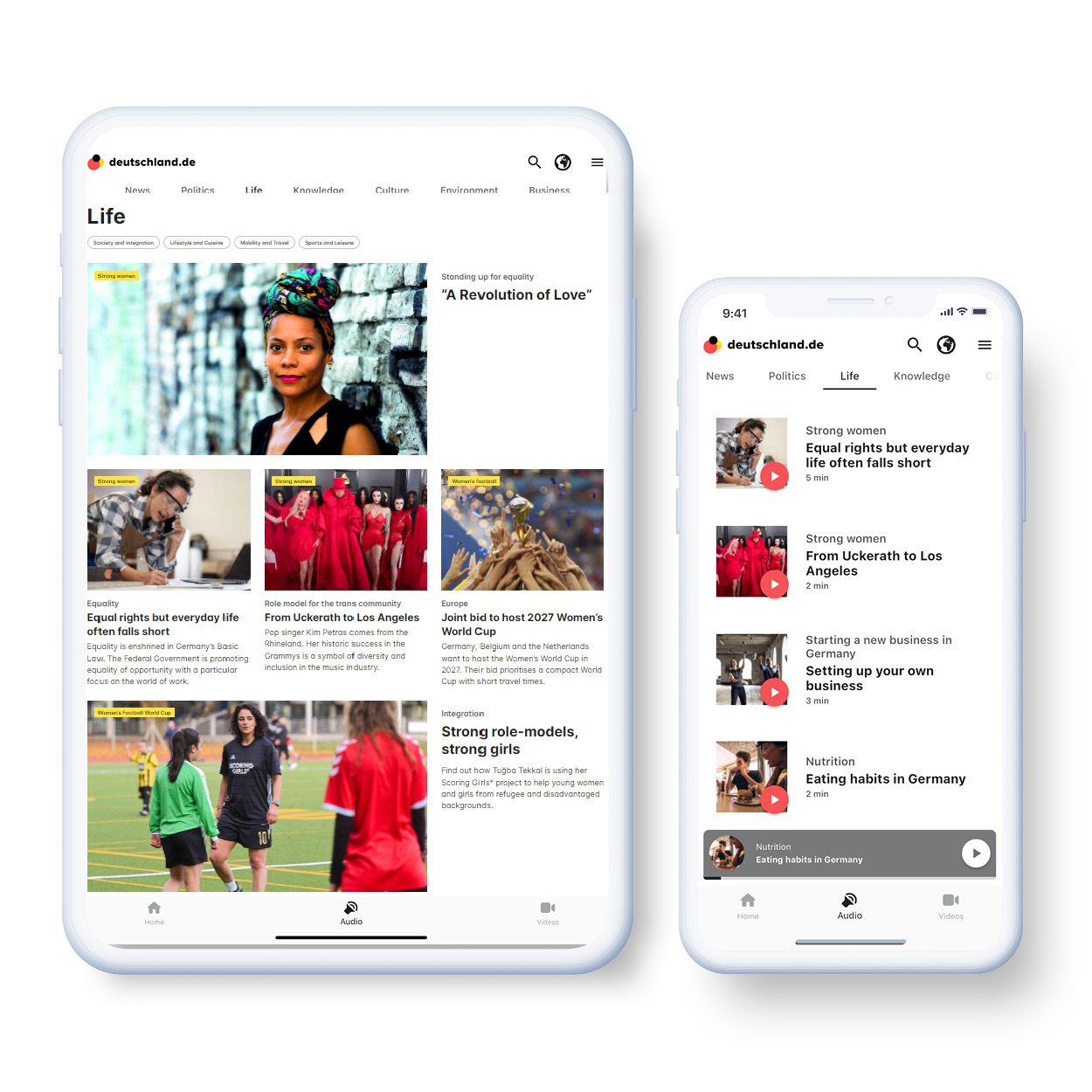 🌐 The deutschland.de app speaks your language ...
Access our content in German, English, French, Spanish, Portuguese, Polish, Turkish, Russian, Chinese and Arabic.
💬... and has the answers to your questions
Read up on the latest news, in-depth analysis and original interviews from and about Germany.
👂 Also available in audio
Take advantage of our text-to-speech feature and have our articles read to you in your preferred language – ideal for when you're out and about.
🔔 Notifications the way you choose
Activate push notifications and stay informed. You don't receive a flood of messages – only what really matters.
📱 Everything in Dark Mode, too
Do you like to use your smartphone in Dark Mode? No problem, the deutschland.de app adapts to your style.