Deyalkotha, Bangladesh
The aim is to build a creative platform that ensures empowerment of the underprivileged and marginal society through inclusion of art and culture in their everyday life.
04.07.2017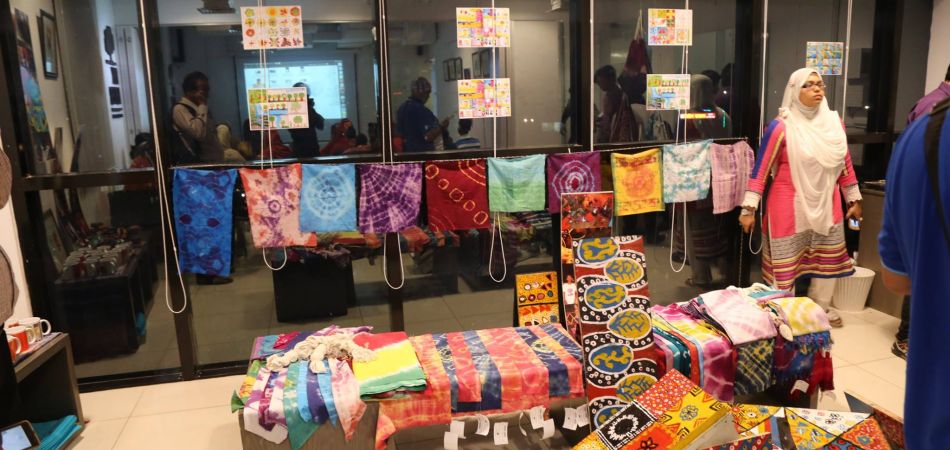 Project name: Deyalkotha- An Interactive Platform to Empower the Disadvantaged Society
Project location: Dhaka, Bangladesh
Facebook: https://www.facebook.com/DeyalKotha/
Project description:
Deyalkotha is a voluntary social project that started its journey on April, 2015 under the supervision of Sahjabin Kabir and Tanzia Islam with their small team of volunteers. The Bengali term 'Deyalkotha' refers to a wall attic as the project has been designed for the disadvantaged population living on pavements under a Flyover in Dhaka, Bangladesh. The flyover was built due to the needs of mobility in the city. However, the neglected underneath spaces led to land misuses such as dumping debris and parking of trucks and cars. The space required some design intervention that may further develop the area as well as help the community through improved amenities. After a detailed ethnographic survey, the project came up with a learning platform using the flyunder wall as playful and learning elements like chalk walls, alphabets, children's names, photos, maps, the national anthem, flag and height scale. Since then, Deyalkotha became a multi-functional platform where the children will get to learn through playful activities, their mothers and older siblings get hands on training on art and craft-making such as candle making, batik and block printing on bags and scarfs, bead making and others. For last two years, Deyalkotha has provided training to more than 50 women. Their products were displayed and sold in exhibitions arranged by Deyalkotha.

Deyalkotha is currently run by volunteer members from both inside and outside of Bangladesh. It has international trainers from United States and Germany. It has provided an opportunity for the youth to engage themselves in community service as well as enhance their skills (leadership, management and others) through social work.
Goal and purpose of the project:
Build a creative platform that ensures empowerment of the underprivileged and marginal society through inclusion of art and culture in their everyday life.

Deyalkotha adds Economic value to its Education program. This opens and additional layer of Entrepreneurship with Creativity. It makes them Economically Sustainable as well as Innovative. Breaking the circle of receiving reliefs from Donors, they are learning to believe in themselves, they are endeavoring to change their fate and Deyalkotha is just enlightening their ways to Dream so.
Motivation of the applicant / applicant team:
Deyalkotha holds a family of enthusiastic and passionate youth who bring forward the dream of underprivileged society. It has members from multifarious backgrounds. Sahjabin, the founder has been graduated from Harvard University and currently working as an Architect under the Mayor of Dhaka. It's co-founder Tanzia Islam is a Doctoral Researcher at TU Berlin. Deyalkotha is enriched with its beneficiaries who are very enthusiastic to learn. This strong partnership has allowed Deyalkotha to maintain its success and sustainability. Their support prompts Deyalkotha to extend its programs for their livelihood enhancement.
Use of prize money:
Deyalkotha has more than 50 skilled women trained in art and craft-making. Now it aims to create employment opportunities through bringing the products at the market. The existing platform can hold smaller sessions but is not suitable for finished market production. A full-time Designer, a Supervisor and a part-time Marketing Manager is required for at least a year. The prize money will be used for workstudios, for purchasing raw materials, for monthly payment of the designer and supervisor, for contractual payment of the marketing manager. Part of the revenues from the production will be distributed among the working women and other part will be re-invested.