Educate, Organize, Empower
Indigenous Women & Girls Solving Problems, Mexico
Our project empowers sustainable development of poor communities. We train women and girls to launch self-determined projects and educate them on management strategies.
03.07.2017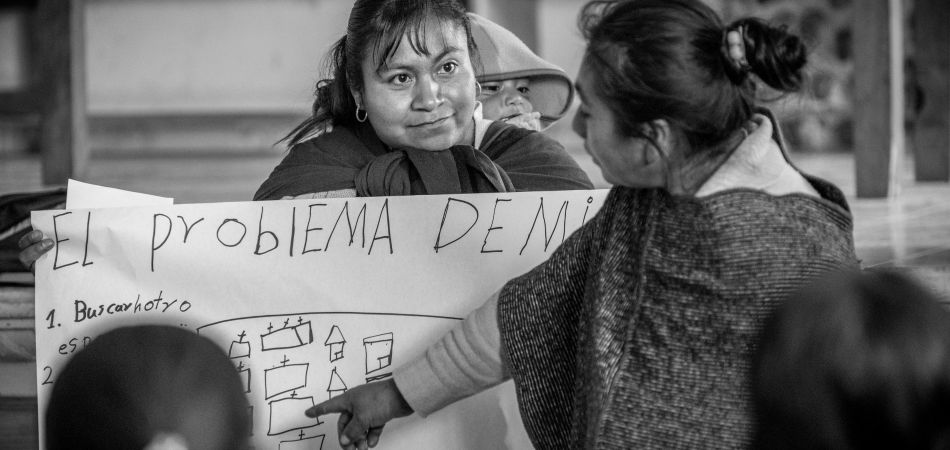 Project description:
With our multi-year project, the Mexican NGO PSYDEH confronts THE major regional challenge — women and girls are not supported as public leaders capable of solving problems.

Coordination of basic services is insufficient, including little citizen consultation. No state body empowers indigenous communities. No regional governing structure exists. Local efforts are insufficient. NGOs, including PSYDEH, navigate consistently inadequate funding. This begets scant professional development and long-term planning. The few initiatives attacking problems are frustrated by a disconnected, top-down approach, and how communities are isolated and poor; people don't see themselves as part of a larger intercultural fabric. Despite being a majority, women civic participation is nominal while gender inequality and violence, abandonment via migration and discrimination predominate.

We work for different. The solutions to this challenge and these problems lie with outside-the-box NGO thinking and bottom-up self-governance achieved through increased female participation.

To kick-start a virtuous cycle, we engage women as "partners", not just beneficiaries, around a lack of (i) knowledge and skills they need to build their own organizations, projects and their communities, and (ii) opportunity to organize across cultures to innovate and negotiate solutions. For example, Marisela Romero, 2013 rights' workshop participant, demanded a women's intercultural movement to drive development. In 2014, she organized fellow Nahua women within PSYDEH's nascent structure. In 2015, she helped to build four new cross-cultural NGOs and their unprecedented development agenda. In 2016, Marisela ran for mayor, promoted our work nationally and linked women with micro-enterprise projects. In 2017, she builds more local projects and applies for a UN fellowship to promote our work internationally. By design, women like Marisela direct project implementation and sustain progress after project completion.
Goal and purpose of the project:
Our project empowers sustainable development of poor communities. We use women-led leader and human rights and democracy training and network building to drive demand for basic services and homegrown solutions to problems. We train women and girls to launch self-determined projects, e.g., distributing clean burning stoves or growing organic gardens. We educate them on decision-making and-management strategies to sustain progress. Our public forums empower women and girls to promote their unprecedented development agenda to government.
Motivation of the applicant / applicant team:
Innovate a scalable model for citizen-led, sustainable development of their poor communities. Never before has a Mexican NGO supported the Region's indigenous women to cross geographic and cultural barriers to create an organizational network and Development Agenda through which they achieve gender equality by running for office and building projects in key areas to sustainable development: health, economy, rights, gender equality, environment, citizen participation and education.
Use of prize money:
We will pursue full implementation of our 2017-2018 work plan, including an unprecedented 12-month initiative to hire multi-cultural teams of indigenous women community organizers and coaches (one team of two in each of the four zones) to support the NGO's leaders with 192 strategic sessions and 480 hours of one-on-one coaching. Longer term, we scale our model with the Region's men and youth, and then statewide, while promoting our work nationwide as Hidalgo's sole NGO representative to the citizen board advising the Mexican federal agency implementing indigenous development policy.