Insectus, Zambia
In Zambia malnutrition is acute as the poor situation does not allow variety in food. We want to improve the diet quantitatively and qualitatively.
04.07.2017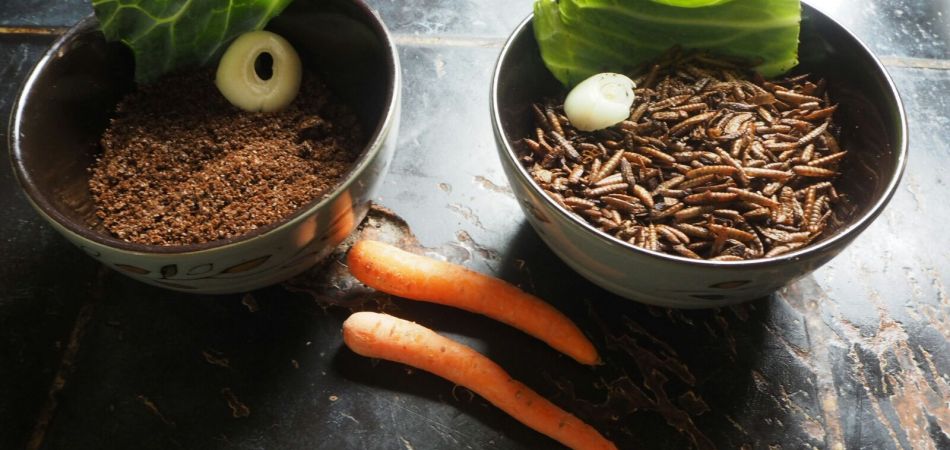 Project description:
We use an insect farm as centre of our project in Zambia. Due to technology transfer we were able to teach already two farmers how to run the breeding. We use the characteristics of the Black Soldier Fly to our advantage. Both of our workers are now fully aware of the insects' living cycle and take the full responsibility of the rearing.

A continuous output of about 20,000 larvae can be generated and 25-30kg can be sold for 0.2$/100g weekly. Due to very low production costs and nearly any cost of maintenance we are able to sell the products to low prices. So an income of 150$/month per worker is realistic. Following our business model we calculated basing of monthly costs the production costs of 1.41$/kg. The production costs in our actual farm are different through our cooperation partner. Not only our production costs are reduced to 0.61$/kg because ChresoMinistries pays the energy costs but also we have a save offtake agreement for the five HIV clinics supported by Chreso. Our workers can generate a constant income of $5 per day.

We guide our entrepreneurs how to run a whole business and developed distribution ways. As well, together we are running the marketing via presence in a national wide TV show, speaking directly with vulnerable people and the heads of local communities and targeting directly the HIV patients of the ministry's clinics. Furthermore, a group of locals who drive in rural areas with mobile clinics tell them about the chance of our larvae.
Goal and purpose of the project:
In Zambia malnutrition is acute as the poor situation does not allow variety in food. We want to improve the diet quantitatively and qualitatively. The common dish nshima is eaten on the daily basis and only wealthier households can afford to have meat as a side. This starch-containing stuffing mash causes bloated bellies. Demand for a many-sided, efficient alternative which everyone can accesses to, is our starting point to implement insectus for healthier and cheaper food while creating jobs.
Motivation of the applicant / applicant team:
Insectus is a team of eight students living in three different countries. Our team developed from a local Enactus team and united to fight malnutrition in Zambia. As fields of studies vary highly, we have the possibility to use the broad knowledge of biologists, engineers and economists. We joined to get practical use out of our accumulated knowledge and we want to have an impact on the world. Following the mantra "Make the world a better place" we aim to change through social entrepreneurship.
Use of prize money:
With the price money we would be able to spread our project faster all over Zambia and expand in other countries. Through that we enable more people the access to cheap and healthy food.

We already plan to build farms in Kabwe, Siavonga and Livingstone where our cooperation partner is able to provide us plot of land. In fact we only need to buy the material to build the farm itself which cost us around 3.500€ for each farm. Additionally we want to extend our first farm in Lusaka. Here we need to build a heating system, which will cost 1500€, and improve the processing of the larvae to powder.

Another point for us are costs for flights, we always have to pay ourselves, and the promotion trips in remote areas, which are important to implement insectus in the communities.