Kiron Open Higher Education
Kiron Open Higher Education, Germany
Kiron offers a digital solution that allows refugees to begin studying regardless of their asylum status and location. They can study online, from anywhere, and free of charge
04.07.2017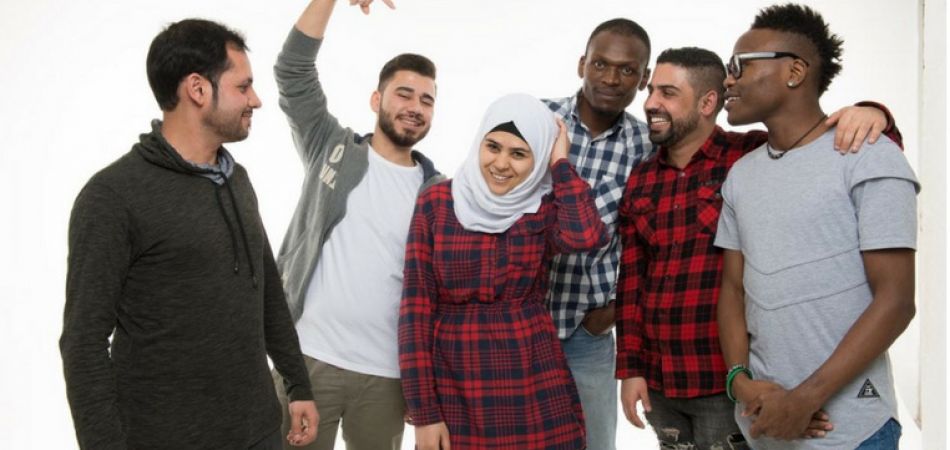 Project description:
Kiron is a non-profit start-up solving a social challenge through scalable technology. Kiron offers an innovative digital solution that allows refugees to begin studying regardless of their asylum status and location. Refugees can study online, from anywhere, and entirely free of charge.
Goal and purpose of the project:
At Kiron, we envision a world in which everyone has the equal chance to access and succeed in higher education. We enable access to higher education and successful learning for refugees through digital solutions. Through a series of student services - both off and online - Kiron is able to provide every student with the personal academic support needed to complete their online studies, transfer to one of Kiron's 41 partner universities, obtain a bachelor degree and ultimately build a better future.
Motivation of the applicant / applicant team:
Kiron, a social start-up founded on a crowdfunding campaign, was made possible by the people. Our bottom-up approach, supported by our community of donors, foundations and corporations is what turned our vision into a reality. Powering our idea from the beginning, and continuing to fuel our mission today - it is through the efforts of our supporters that we are able to provide our service to our more than 2700 students. Providing for our students on local and global levels, with free access to world class higher education and off and online support, guiding and helping our students, supporting them through counselling and psychological resources, prep-courses, student services, student community, buddy and mentor programs, connecting our students to local partner universities and building a forum for intercultural dialogue beyond borders, is made possible by the coalition of our supporters.
Use of prize money:
With the prize money we will be better able to continue supporting our students in their academic and personal pursuits, ultimately preparing them for a better future. Through our services and academic programs, we are not only helping Kiron students have access to higher education, but we are offering them with a community and support system where they can comfortably and safely integrate into their host countries. Kiron is about more than just academic education, it is about helping refugees integrate, prepare for their future careers, and build a new life with hope for the future. All of the support we get - no matter how big or small - helps us better provide for and aid Kiron students for a more promising future.