Decision on Universities of Excellence
These 11 German universities and university alliances have received the coveted label.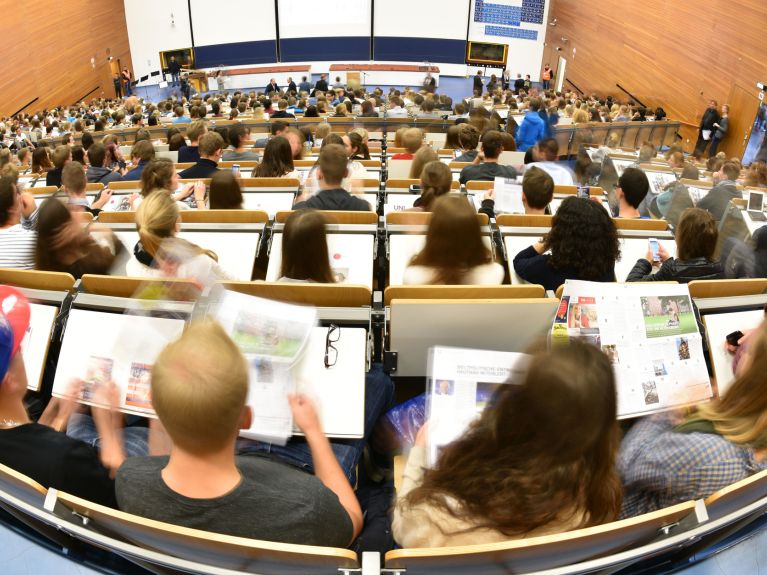 Bonn (dpa) – Eleven German universities and university alliances may in future use the coveted title of "University of Excellence". After a long selection process, on 19 July a board consisting of academics and politicians chose the best universities. The title of "University of Excellence" goes hand in hand with additional government funding worth millions.
The shortlist featured 19 candidates. From among them, the jury, which is made up of international experts and the Federal and State ministries responsible for education and research, then selected the following universities and university alliances:
 
Rheinisch-Westfälische Technische Universität Aachen
Berlin alliance consisting of Freie Universität, Humboldt-Universität and Technische Universität
Rheinische Friedrich-Wilhelms-Universität Bonn
Technische Universität Dresden
Universität Hamburg
Universität Heidelberg
Karlsruher Institut für Technologie
Universität Konstanz
Ludwig-Maximilians-Universität München
Technische Universität München
Eberhard Karls Universität Tübingen
 
Support for the "Universities of Excellence" commences on 1 November 2019 and runs for at least seven years. The universities and university alliances selected shall each receive funding of between 10 and 28 million euros a year.
Sources: dpa; translation: deutschland.de