Germany has voted: SPD ahead of CDU/CSU
The 2021 Bundestag election is over; discover the results here.
27.09.2021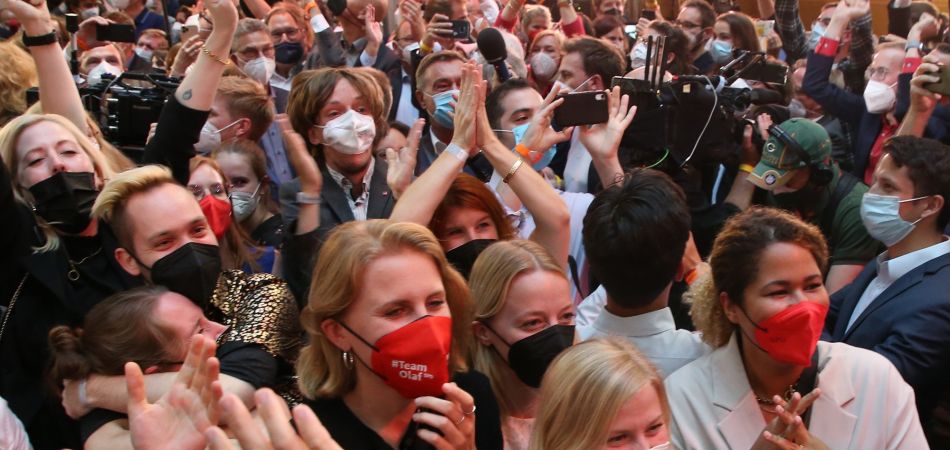 Berlin. – The SPD and her candidate Olaf Scholz have  won the election to the new Bundestag with 25,7 percent of the vote due to the preliminary official result. The CDU/CSU with Armin Laschet received 24,1 percent of the vote, while the Greens with their chancellor candidate Annalena Baerbock received 14,1 percent. 11,5 percent went to the FDP, 10,3 percent to the AfD and 4,9 percent to Die Linke (The Left). Because Die Linke won three direct mandates, the party will still enter the Bundestag as a parliamentary group.
None of the remaining parties won more than 5 percent of the vote, which is the minimum percentage required to obtain seats in parliament. Since no party has won a majority for itself, negotiations between SPD and other parties will begin with a view to forming a governing coalition. This coalition will presumably have a majority in the Bundestag. Though theoretically possible, there has never before been a minority government in Germany's history.
Members of Parliament in the new Bundestag: SPD 206 (2017: 153), CDU/CSU 196 (2017: 246), Greens 118 (67), FDP 92 (80), AfD 83 (94), Left 39 (69). The Südschleswigsche Wählerverband of the Danish minority has one seat. (with dpa)