Maas: Germany has delivered
At year-end, the German Presidency of the EU Council finishes. On balance German Federal Foreign Minister Maas is satisfied with things.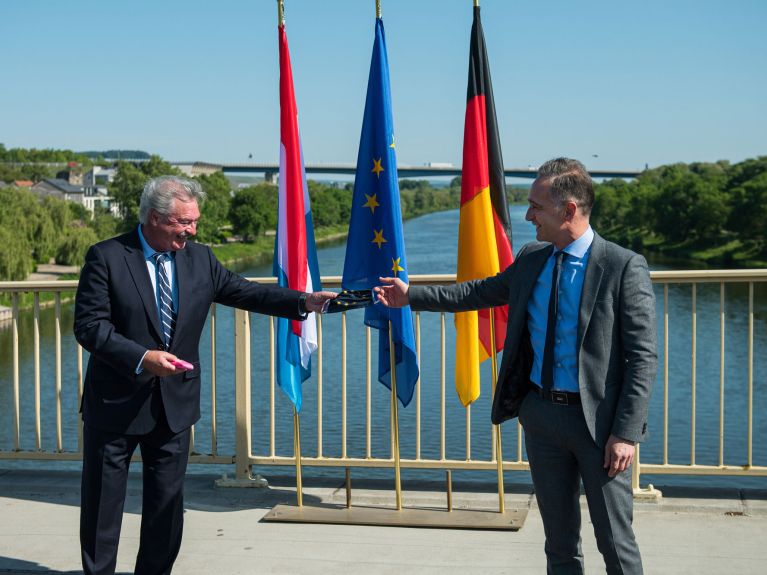 Berlin (dpa) – Brexit trade deal, EU budget, Corona support: Germany had quite a few big items to settle precisely in the closing phase of its Presidency of the EU Council. On balance, however, German Federal Foreign Minister Heiko Maas is satisfied. 
Question: Six months ago, there were great expectations of the German Presidency of the EU Council, precisely given the Corona crisis. Would you say that Germany lived up to those expectations?
Answer: In what was a very, very difficult process we managed to clarify all the financial issues. We got the Brexit deal over the line in the very last minute. And we put the topic of European sovereignty – the French call it strategic autonomy – on the agenda at the last meeting of foreign ministers. I believe during our Presidency of the EU Council we delivered on what was expected of us.
Question: There are, however, topics where no advances were made, for example on migration …
Answer: That's true and it remains a vacuum within the European Union. However, since the Commission did not table its proposal until the end of September it was essentially clear that we would no longer be able to achieve a result. It remains one of the great dividers within the European Union. The Portuguese Presidency of the EU Council will now have to tackle that. I would have liked to have seen progress there, too, but that was not possible owing to the blockade by individual member states.