Support for path into the EU
Germany's Foreign Minister Baerbock is travelling to North Macedonia and then on to Georgia. Both countries aspire to join the European Union.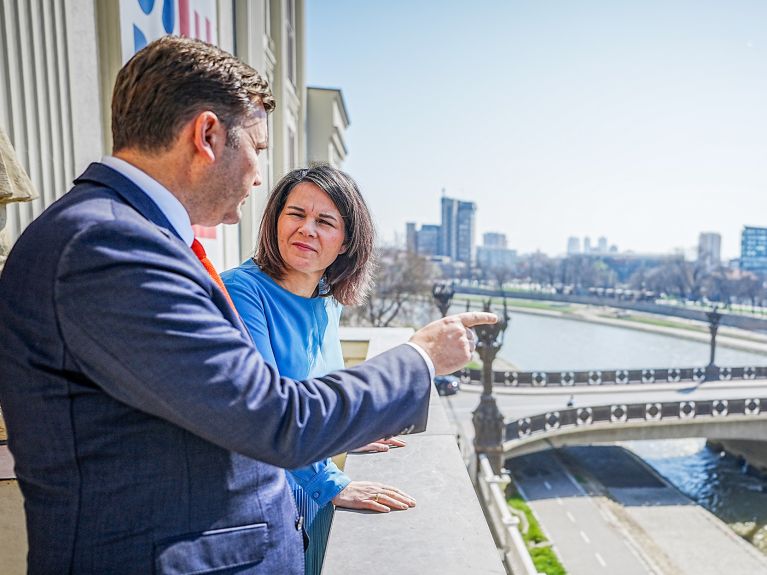 Skopje (dpa) – Germany's Foreign Minister Annalena Baerbock has promised North Macedonia and Georgia support on their paths to EU membership, though she has also called for both countries to pursue a pro-European course. "North Macedonia's place, just like that of our other partners in the Western Balkans, is in the European Union," Baerbock said at the start of a two-day visit to both countries. She added that she would talking to the Georgian government in Tbilisi about the steps the country still needs to take to gain EU candidate status. She underlined: "There can be no shortcuts or discounts here."
All six Western Balkan states – which apart from North Macedonia include Albania, Bosnia and Herzegovina, Serbia, Montenegro and Kosovo – are waiting to be accepted into the EU. Negotiations on accession for North Macedonia and Albania have been underway since July 2022. How the country can move closer to the EU will also be the central focus during Baerbock's visit to Georgia. Last June, the EU had bestowed candidate country status on Ukraine and its small neighbouring republic of Moldova in connection with the Russian attack on Ukraine. The prospect of achieving this status was also offered to Georgia, just as soon as certain reforms have been implemented.