17.11.2017
Hoping for dialogue
How Germany is seeking to help find a solution in the conflict between Qatar and its neighbouring countries.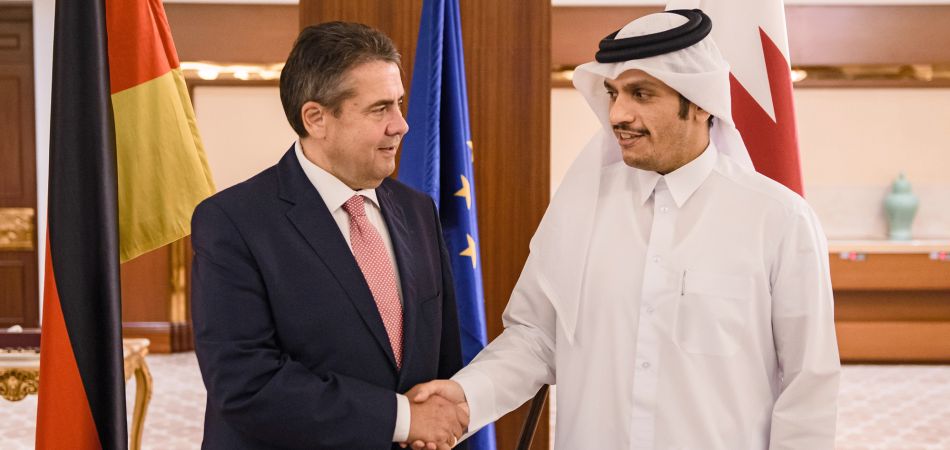 The conflict between Qatar and Saudi Arabia, the United Arab Emirates, Bahrain and Egypt has been going on for several months now: In early June 2017 the four states unexpectedly cut off diplomatic relations with Qatar and imposed boycotts. Among other things the alliance accuses the country of supporting and financing terrorists. Qatar rejects these accusations. 
Since then, various parties have assumed a mediating role in the conflict. Kuwait in particular is committed to finding a solution, and is accepted as a mediator by all parties. The United States of America, first and foremost Secretary of State Rex Tillerson, is also working for a resolution.
Germany too is supporting these efforts. The Federal government is in close contact with all the affected parties and is working for a peaceful solution through art and culture, education and exchange. It appeals to all parties to give diplomacy and open and direct dialogue a chance.
Effective cooperation
Although Germany is not directly involved in the conflict, it is affected by it: The blockade of Qatar has disrupted travel and trade routes and unsettled German citizens and companies in Qatar. Germany considers it important to cooperate with all Gulf States in combatting terrorism – the fight against international terrorism is all the more effective the closer the countries work together.
Germany is making use of its good contacts to all those involved. Indeed, the key lies in direct and constructive negotiations between the conflict parties.