Project Homelessness, Austria
Homelessness can happen to anyone. The number of homeless people is increasing dramatically, almost unnoticed in our society. 
07.06.2017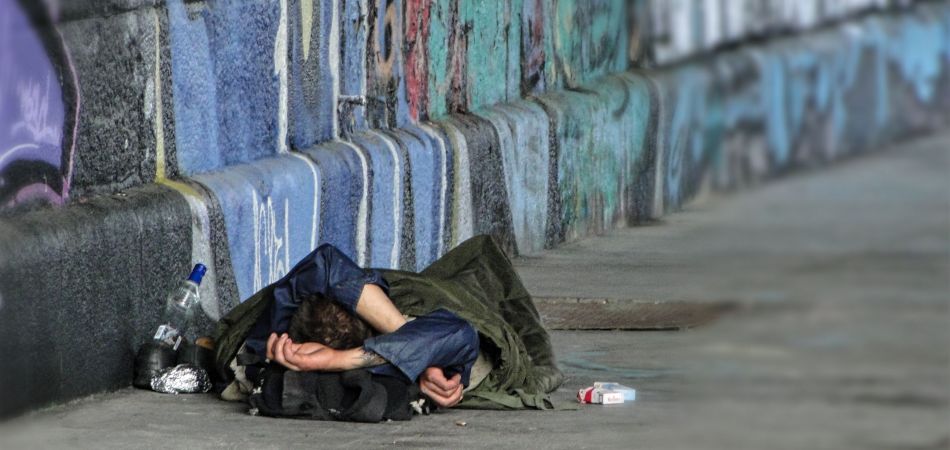 Project description:
Homelessness can happen to anyone. The number of homeless people is increasing dramatically, almost unnoticed in our society. So why wait for change to happen?
We take action. Our project aims to help homeless people by giving them a voice. One year ago we - two graduate students at University of Business and Economics in Vienna (WU) - started to create a platform in order to highlight social responsibility as a crucial aspect in economics. After profound research at WU, the results were presented in a self-produced documentary called "Obdachlos – Zuhause am Rande der Gesellschaft" and shown in several cinemas in Europe.
By using the power of videos it goes beyond common debates on social shortcomings, it is a quest for successful solutions for homelessness. The proceeds are donated to homeless people. As the premiere drew large crowds, the range of the project considerably broadened and has led to requests from associations all around the world. We travel to meet government officials in different cities to talk about sustainable solutions to homelessness that have the power to implement change and publish results on our homepage. As there are often huge distancing effects in our society, our awareness events try to bridge that.
We listened to the stories of homeless people. Will you?
Goal and purpose of the project:
Our aim is to create a network of successful solutions to tackle homelessness globally. Perhaps more than ever before our world is engaged in conflicts and housing crises in cities which requires new approaches to understand the different directions that we are veering off. In order to do so, we also talk to policy-makers etc. that have the power to implement change.
In doing so, we talked with those who need help as well as with those who do help. We had the pleasure to meet and shoot at more than 10 different relief organizations. We conducted more than 20 touching interviews with homeless people and aid agencies. This refers to our trip to Canada to talk with UN Special Rapporteur Leilani Farha from the Human Rights Council about housing as a human right and Prof. Dr. Andreas Novy about his study on Housing First, which highlight that economic developments and political events directly affect the social fabric. Our zero-budget documentary confronts our audience with a different social reality and goes on a quest for existing measures and successful solutions that opens up people´s minds to engage.
Motivation of the applicant / applicant team:
Listening to personal stories of homeless people and talking about all that life contains and throws at them has changed the way I thought about homelessness. It raises the question in what kind of world do I want to live? After this project, never ever again can I look upon a homeless person and feel unaffected, nor can I look at these social issues the same way ever again. Life writes unbelievable stories that are more diverse, varied and tragic than a movie could ever capture. However, our documentary is a trip into a different social reality that opens up your mind to different ways of seeing life. It is not an appeal to evoke the guilty conscience in people and to make them only engage arbitrarily. Why should we decide to take action for the one and not the other? No matter how complex our world is we cannot be held responsible for everything that happens within it. But what we can do is to take small steps towards a direction that makes life in our intertwined society better. That´s what our project aims to do.
Use of prize money:
So far, we donated all the proceeds to homeless people. As we created our project completely without any budget, a share of the prize money would be also used to expand our platform to reach more people (i.e. Marketing) and make a bigger impact for homeless people. The focus lies on helping homeless people.