Applying for a Work Visa in Germany
Germany's facing a shortage of skilled workers in fields like medicine and engineering. So it's a good time for international applicants who are interested in working abroad to land a job in Germany. But getting the job offer is just the first step. Non-citizens also need a visa.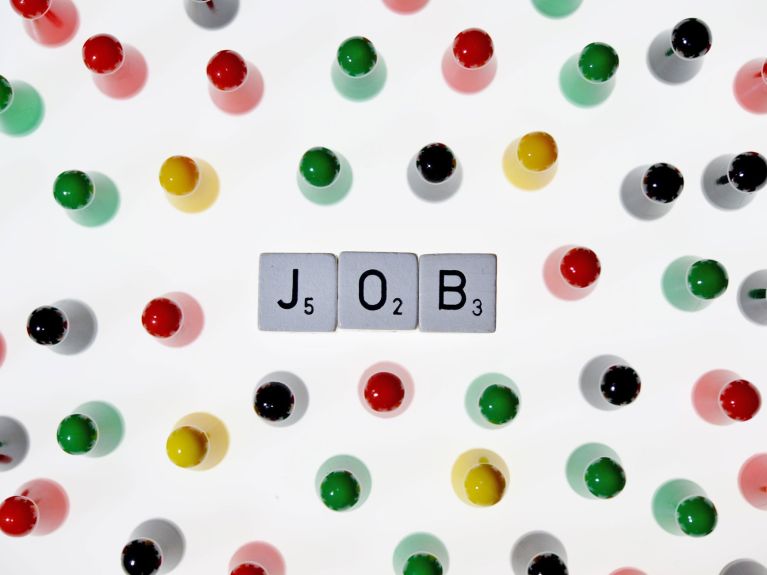 When it comes to jobs, Germany is awash in opportunity. The wave of baby boomers retiring is prompting many companies to seek qualified applicants to fill vacant positions. Not all of these positions demand German language skills, but all of them do require a work visa for non-EU citizens.
Environmental specialist Adam Brundage dealt with this first-hand after the German footwear company Adidas offered him a job in its product sustainability department. Brundage had already spent some time at Adidas in Nuremberg as part of a Robert Bosch Foundation fellowship program for U.S. professionals. When Brundage's fellowship concluded in the spring, Adidas offered him a job. He accepted and then needed to secure a visa. As part of the hiring package, Adidas set Brundage up with a relocation firm that gave him a list of the paperwork he would need and booked the important appointments for him. Brundage says the relocation firm's services were helpful but not necessary.
At the first appointment, Brundage brought a signed work contract, an Anmeldung, or proof that he was registered at his current address, and also his passport. He had to return a few more times before finally receiving an EU blue card. This card allows Brundage to work in Germany for four years. He must work for Adidas for the first two years but then can work at another company in Germany after that. He also has to carry a Zusatzblatt, a paper explaining in detail what he is doing in Germany, with his blue card while traveling.
Brundage says the visa process took a few months. "You definitely need to be patient," he says. "Expect there will be at least one problem that you can't foresee." He says it helped to speak German with the city clerks, to not take any setbacks personally, and to stay friendly throughout the process. "It was a slow process but it's important to not stress out," he says.
Relocation Services
The visa application process can be done without outside help, but some people do prefer to hire a private relocation firm to help out with the details. These firms assist foreigners with everything from visa applications to finding German language lessons.
The Berlin-based company Start Relocation Service works with international clients moving to Germany. They offer visa and work permit services. They also address basic transition needs like apartment hunting, buying health insurance and setting up a bank account.
Helen Neumann, a consultant at Start Relocation Service, says the agency often receives calls from health professionals who have heard that Germany is facing a skilled worker shortage. Doctors from Afghanistan, India, and Africa want to know what they need to do to work in Germany, she says. "People are especially interested in working visas because many people have the impression that Germany is a good place to earn an income," says Neumann. "But I tell them they really have to plan beforehand."
Neumann and the other consultants inform clients which documents are necessary for a visa application and how the process works. "We can explain things like how much money should be in the bank accounts…which insurances are accepted and which aren't," Neumann says.
Neumann also knows who to call for appointments at the city offices and can accompany clients to their visits with the visa-granting authorities to help translate. She says this is important because many people at the employment office and foreign person's bureau usually only speak German, and the application process doesn't leave a lot of room for error. "There are a lot of deadlines with the German administration and you have to be very correct. Little details are very important," says Neumann.
Authorities usually don't mind working with relocation agencies because the agencies ensure all of their clients' paperwork is in order. But even with the relocation agencies' help, the application process may still take three months or longer.
For those interested in working in Germany, hiring an outside relocation agency is not required. The Federal Foreign Office provides many resources on its website and visa clerks can also help guide applicants through the process. The important point is to start the process early and, as Adam Brundage says, to be patient.