Professions and Work in Germany
Here you'll find Germany's most relevant web pages on the job market, labor law, unemployment, further professional training, setting up business and much more.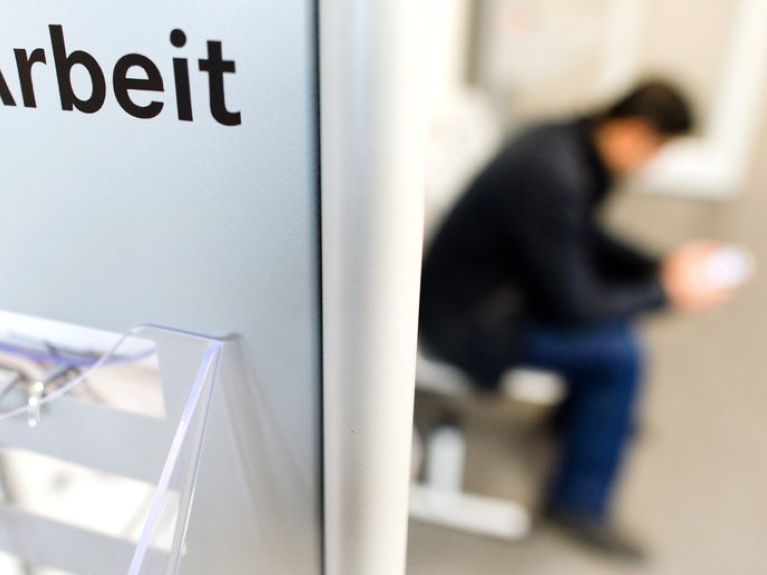 National Employment Agency
The first place to go with questions about your job and career is the National Employment Agency (BA - Bundesagentur für Arbeit) in Nuremberg with its regional employment agencies around the country. Germany's largest government office is mainly responsible for monitoring the labor market, bringing employers and employees together and creating jobs.
Federal Labor Court
The Federal Labor Court (BAG – Bundesarbeitsgericht), which was moved from Kassel to Erfurt in 1999, is one of the five most supreme Courts of Justice in Germany and the highest authority in labor disputes involving claims to payment or correcting letters of reference. The judges decide on appeals against judgments made by the local and state labor courts.
European Agency for Safety and Health at Work
One worker is injured about every five seconds in the European Union (EU). The European Agency for Safety and Health at Work makes people more aware of the dangers they face in the workplace. It links approximately 30 websites in the EU online.
Business Start-Ups Portal
Be sure to click here before you decide to set up your own business: this portal, operated by the Federal Ministry of Economics and Technology (BMWi) helps business start-ups in making those first important decisions, taking their first steps and getting organized.