Städel Museum
The Städel Museum is one of Germany's most important art museums. It now also presents its masterpieces in a virtual art exhibition.
19.05.2015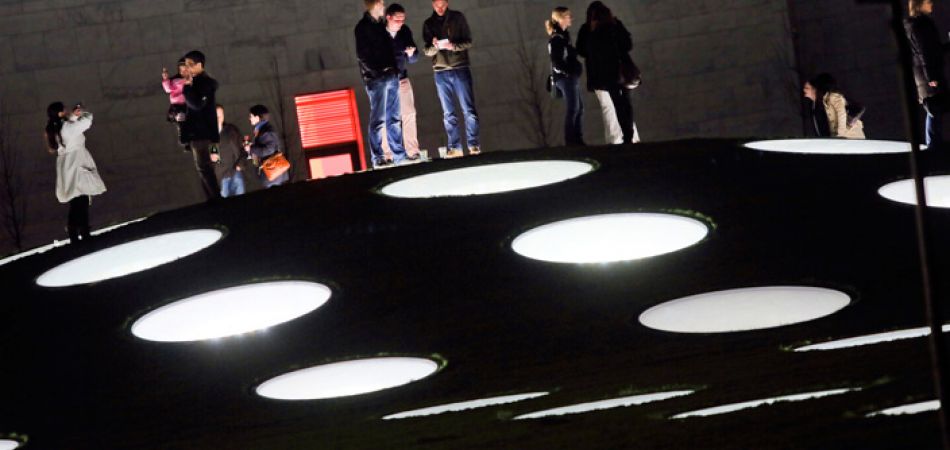 The quantity and quality of the works are impressive: 3,000 paintings dating from the Middle Ages to the present, 1,000 of them in the permanent exhibition, 100,000 drawings and prints in a separate collection, 4,000 photographs, 600 sculptures and 115,000 books. In 2015, the year of its 200th jubilee, the Städel Art Institute and Civic Gallery – or Städel Museum, for short – in Frankfurt am Main is one of Germany's most important art museums. It is a showcase for world-class exhibitions. In 2015 "Monet and the Birth of Impressionism" has attracted record numbers of visitors.
The museum is financed by donations, sponsors and, above all, a foundation. That is a very popular model in the financial centre Frankfurt. In fact, many institutions, such as the Senckenberg Museum and the Johann Wolfgang Goethe University, were founded by local citizens. In the case of the Städel Museum it was the Frankfurt banker and merchant Johann Friedrich Städel, who also spent half his life collecting art. In his will, in 1815, the millionaire established the Städel Art Institute to make his art treasures accessible to the public.
International Städel School
Johann Friedrich Städel was not only inspired by the Old Masters; he also wanted to foster new artistic talent. This goal is still pursued by the Städel School – in a very international way. Over 60% of the students at the state art academy come from abroad to study architecture, the fine arts or curating on the banks of the river Main. A 200-year-old museum that is also home to new talent cannot simply rest on its laurels: the expansion of the museum's education work into the digital realm has become a central project under the leadership of Director Max Hollein. Since March 2015 it has not only been possible to undertake real, physical visits to the museum; it is now also freely accessible over the Internet. At the heart of this service is a digital exhibition platform that offers a new kind of online access to the works in the Städel Collection. Städel 2.0 includes the Städel app as a multimedia exhibition guide, a game app for children and a "Digitorial" on the museum website. 
Exhibition "Monet and the Birth of Impressionism" until 28 June 2015
© www.deutschland.de