The voices of Iran
Iran's diverse music culture is being celebrated in Berlin at a three-day music festival. What's more, the artists will all be women.
16.03.2017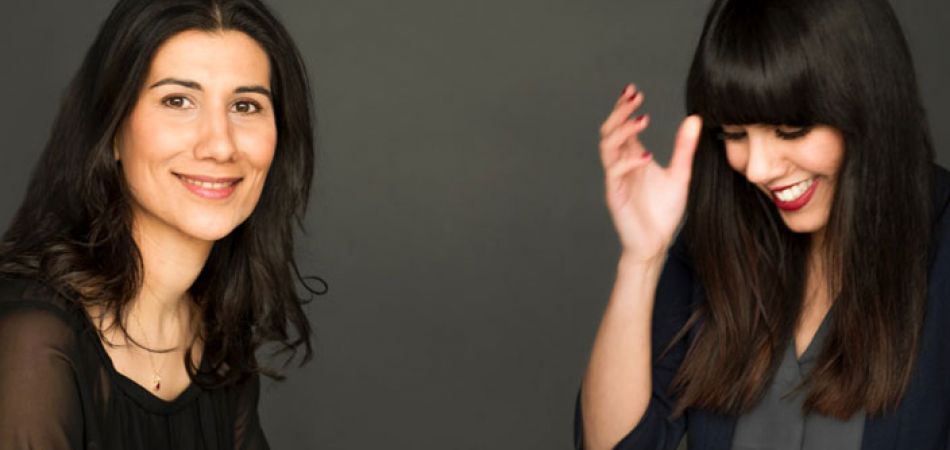 Iran is a heterogenous country: the culture is diverse, the society multi-ethnic. In fact over 70 languages and dialects are spoken among the various ethnic groups and when it comes to art, culture and music, each religion and each group have their own form of expression.   
Up until the 1979 Islamic Revolution women had a key influence in the development of Iranian music. That was until female solo singers were banned from performing in public. Centuries of cultural heritage were in danger of becoming forgotten. Fortunately, there has been something of a revival in recent years with public interest in work by female musicians on the rise. More and more women have created a space for their music – more often than not pushing the limits of what is possible.   
The music festival "Female Voice of Iran" hosted by the Zeitgenössische Oper in Berlin has asked 11 young singers from all over Iran to take to the stage and present a largely unknown part of the country's cultural tradition. One example is the singer Dena Gorginpoor. She belongs to the traditionally nomadic Qashqai people, a Turkic-speaking group who are made up of a number of Eurasian and Turkic tribes. Dena Gorginpoor grew up in a musical family and is one of the few women who can still recall the original Qashqai melodies and perform them.       
Then there is composer Golnar Shahyar who was born and raised in Tehran but now lives in Vienna, where she studied jazz singing and guitar. She went on to become a pioneer in combining Iranian music with jazz and improvisation. With her wide-ranging vocal talents she sings songs in Farsi, English and her very own kind of fantasy language. She sometimes draws inspiration from modern and classic Iranian poetry.   
Uniting for the closing concert
The festival is being curated by Iranian ethnomusicologist Yalda Yazdani and musician and composer Cymin Samawatie, who grew up in Berlin. Sharing the stage with representatives of more traditional music like Haleh Seyfizadeh and Solmaz Badri from Tehran, Yalda Abbasi from North Khorasan und Zara Roihellat from Mahabat, is Tehran-based singer Shadi Behyar, who dedicates herself to Iranian pop music. In addition to the solo concerts, the singers will get the chance to meet musicians from Berlin's international jazz scene as well as contemporary music artists. Under the artistic direction of Cymin Samawatie 58 musicians will join forces to form the " Female Voice of Iran Orchestra", who will give their debut performance on the closing night of the festival.
Readings, presentations and workshops, film portraits as well as a panel discussion with the festival's curators and artists all aim to offer an insight into the Iranian music scene.
The festival takes place from the 16-19 March 2017 in the Villa Elisabeth in Berlin. You can find the entire festival programme here.