Supporting cultural preservation worldwide
For more than 30 years Germany has been working to preserve cultural heritage worldwide.
15.08.2013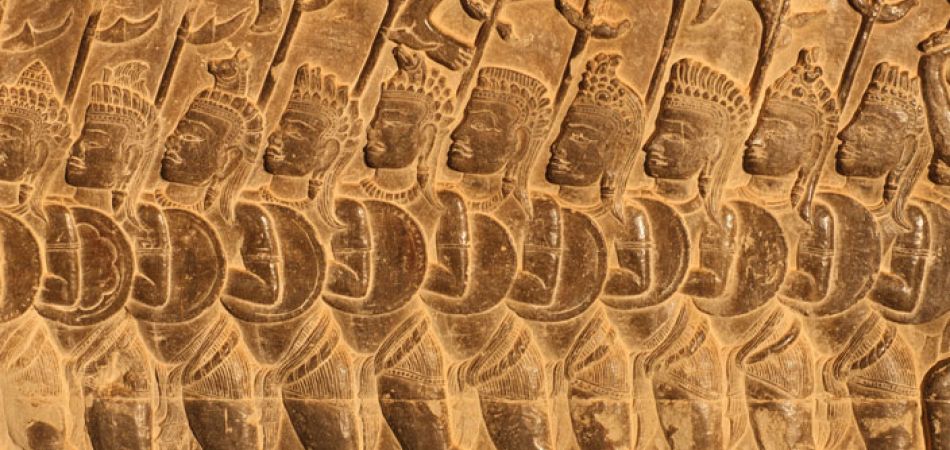 The "temple doctor", as Professor Hans Leisen has sometimes been described in the press, became well-known after many years of working in Angkor Wat. For a long time the geologist from Cologne and a team of international and Cambodian experts have been attempting to stop the decay of apsaras, bas-reliefs of temple dancers, in northern Cambodia. Now he has taken on additional duties in Southeast Asia: the restoration of the enormous temple and palaces of Ayutthaya in Thailand, which was the capital city of Siam until 1767, and the Buddhist temple pyramid of Borobudur in Central Java, Indonesia.
Like Angkor Wat, this unique compound is a World Heritage Site. In July 2013, Germany and UNESCO signed an agreement about continued support for the restoration of the 1,200-year-old temple in the shape of an enormous lotus blossom. In 2010, this outstanding example of Buddhist architecture was seriously damaged by the eruption of Mount Merapi on Java. Germany had already made available money for the preservation of the complex in the previous two years. The new funds are now to be used to analyze the rock structures of the temple's impressive reliefs and to devise effective methods of restoration.
Angkor Wat, Ayutthaya and Borobudur are three of more than 2,500 projects in 144 countries that the Federal Foreign Office has supported through its Cultural Preservation Programme since 1981. So far, a total of over 55 million euros has been invested. Between 2000 and 2012 it has been possible to make available approximately 6.7 million euros for 78 projects in Afghanistan alone. The funds have been used, for example, to preserve the remains of the Buddhas of Bamiyan, to restore Gardens of Babur in Kabul and refurbish the old town of Herat.
http://www.auswaertiges-amt.de
http://whc.unesco.org/en/list/592
http://whc.unesco.org/en/list/668
http://whc.unesco.org/en/list/208