Science and Research
The study guides in this category give young academics the information they need. Use this portal to find out about research, study subjects and university policy or look for an exchange program in your course of studies.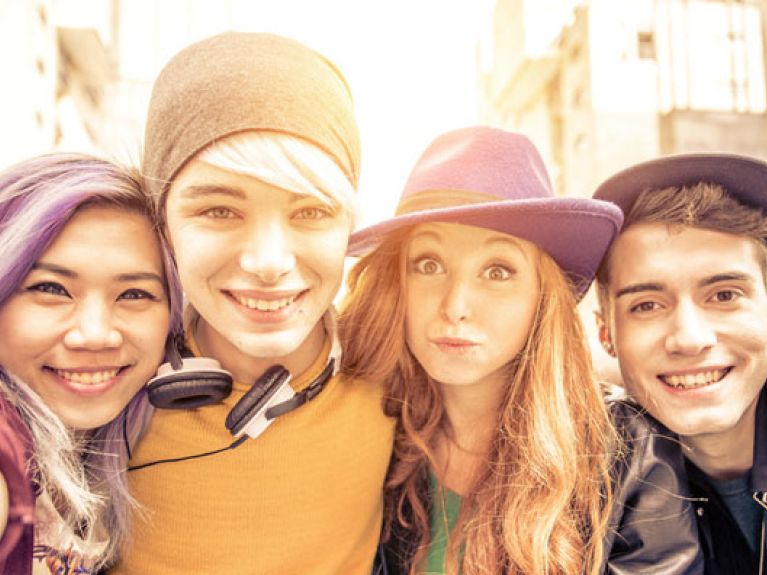 Knowledge and the willingness to experiment form the foundations of the future. The German Ministry of Education and Research (BMBF) works to promote the talent of tomorrow. Regardless of whether it's initial job training or continuing education, lifelong learning or new technologies – the BMBF website provides information on educational policies and research facilities in Germany.
News from the world of science: Where do the people in the scientific community meet? What research findings will have a definite impact on our daily lives? The Science Information Service (Informationsdienst Wissenschaft – idw) delivers all kinds of news from universities, institutes, academies and foundations in German-speaking regions from around the world. The idw also serves as a point of contact between the experts and the media.
The gate to the German educational market for foreign students and academics: With GATE-Germany, the German Academic Exchange Service (DAAD), the Association of Universities and Other Institutes of Higher Education (HRK) and Germany universities and colleges have joined together to form a marketing consortium to present research, continuing education and studies in Germany on an international platform.
The Alexander von Humboldt Foundation, named after the natural scientist and explorer who died in 1859, promotes international research cooperation by awarding scholarships and prizes.

www.humboldt-foundation.de
The German Rectors' Conference (Hochschulrektorenkonferenz, HRK) is a voluntary confederation of state and state-approved universities and technical schools. It safeguards the interests of higher education institutions, formulates goals for higher education policy and provides advice for the political and administrative sphere.
According the the Basic Law, education and culture are the responsibility of the Federal States. The Standing Conference of the Cultural Ministers of the Länder of Germany (KMK) ensures that everyone is pulling in the same direction with respect to topics involving more than one state. In the Conference, the ministers coordinate their policies and formulate quality standards for school, vocational training and university. The KMK represents the interests of the Ländern before the Federal Government and the European Union.
This is where the ivory tower of science opens its doors: Everything that is thought, researched and done at universities, in research laboratories and academic facilities is everybody's business. That's why leading German scientific organizations founded "Science in Dialogue" (Wissenschaft im Dialog, WiD).
This foundation, founded in 1964 and named after the industrialist Robert Bosch (1861–1942), is one of the largest corporate foundations in Germany. The focuses of its funding are health care, international understanding, public welfare, education, art and culture as well as the humanities and the natural and social sciences.