Finding a High School Exchange Program in Germany
Studying abroad isn't just for college students. For those between 15 and 18, a high school exchange program could be an open door into Germany.
12.06.2018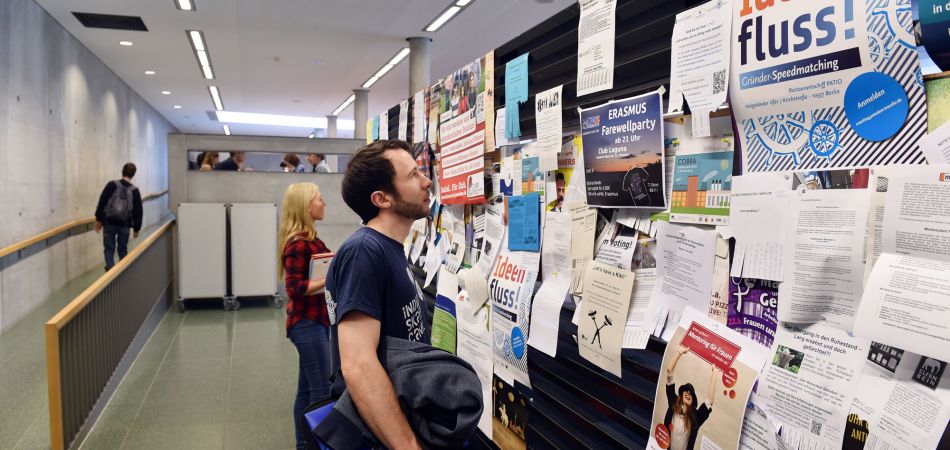 Those whose schools do not already have an exchange program might feel intimidated by the details.  How do I find a program?  How much does it cost?  What are the requirements?  How much German do I need to speak?  How do I apply?  We'll answer your questions and give you a few places to get started—it is an experience that just might change your life.
What you need to know about the German school system
German secondary schools branch off into three main categories.  The Gymnasium is a college-prep track and runs until the 12 or 13th grade.  It concludes with the Abitur, a qualification which allows students to continue on to university.  Realschule has a broader emphasis and finishes at grade 10 with a final exam known as Mittlere Reife.  Hauptschule provides vocational education and concludes after grade 9 or 10 with the Hauptabschluss or Realabschluss.  More recently, Gesamtschule has been added to the mix; these are schools that combine students from all of the three tracks.  However, if you are participating in an exchange program, you are most likely to be partnered with a Gymnasium.
A further divide between these schools is that of private, international, and state schools.  The largest difference here is in price, with state schools charging no tuition while private and international schools do—and often quite a bit.  Language requirements also differ here: private and state schools require at least an intermediate level of German, while international schools require good English skills.  There German is helpful, but not obligatory.
An international or a private school is also a good choice if you would like to stay in Germany for longer than the maximum 11 months allowed by state schools.  But remember, at a private school you can do an Abitur, while at an international school you can receive an International Baccalaureate, a qualification that is accepted by universities around the world.  Neither is possible at a state school because of the limit sent on the time that foreign students spend there—both require at least two years of accumulated course credits and exams.
The first step in finding an exchange
If your current school doesn't already offer an exchange program, but does offer German courses, begin by talking to one of the German teachers.  The German American Partnership Program (GAPP), for example, is an initiative that was created by the German Foreign Office and the US Department of State to provide financial support for school groups who take part in an exchange.  However, you will need one or two accompanying teachers to organize and chaperone the trip in order to participate.  Outside of the United States, a German teacher or the German consulate can inform you about similar programs and partnerships with your country, as well as provide up-to-date information about age, language, and qualification requirements.  Currently, the main two qualifications for participation are an A1-level knowledge of German and being between 15 and 18 years of age.
You can also use Go Abroad's exchange search tool to find an exchange that fits your needs.
Using a placement agency
A placement agency can help match you with a school and a host family that fit your needs.  For a fee, these companies find a school, a host family, and offer support once you are in the country.  Some also offer language courses, trips, help with paperwork, and orientation programs with other exchange students.
We've compiled a list of agencies where you can begin your search, but be sure to research each of them (talk to others who have used their services before, for example) well on your own!
StudyAbroad.com's exchange listings
What to expect
An exchange program can be a jarring experience—culture shock and homesickness are likely to hit you at some point—but it is one you will never forget.  You can expect to improve your language skills, meet interesting people, and experience new things.  You will find yourself outside of your comfort zone, but you will learn and grow because of it.  The person who comes home might not even recognize the one who left at the start of your journey.
Sarah, and American exchange student with Ayusa in Göppingen has this advice: "Meet as many people as you can be. Don't live in a bubble and surround yourself with things from your home country. Don't whine about being home sick that just makes things work. If your host family speaks a lot of your native language, tell them politely to stop because it hinders your progress in learning the language. Also be caring and gracious to your host family, no matter how they feel about you."
Have you participated in an exchange program?  Visit our facebook page and tell us about it!