"Like going to the doctor"
What made Cologne's Prof. Hans Leisen into a "temple doctor" in Asia.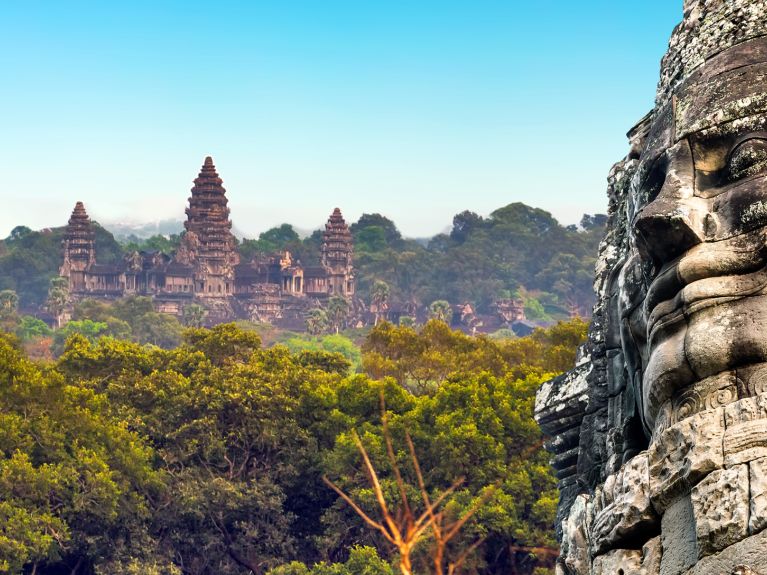 Professor Leisen, you're just preparing a real highlight as part of your restoration work in Angkor in Cambodia. What are you planning?
As part of the annual meetings of the International Coordinating Committee we will be celebrating "25 Years of Angkor World Cultural Heritage" and "20 Years of the German Apsara Conservation Project" from 13-15 December. In this context, what is especially close to my heart is that knowledge is passed on. Which is why we are marking the occasion with a "Symposium on Conservation in Angkor". A team we have trained will henceforth be working under the auspices of the local authorities.
Do you still remember when it all began?
Oh, very much so! I first travelled to Angkor in 1995 together with a colleague from the Cologne University of Applied Sciences. He took photographs and I studied the condition of the temple compounds. What we found was severe damage, and as a result we swiftly expanded the project's reach.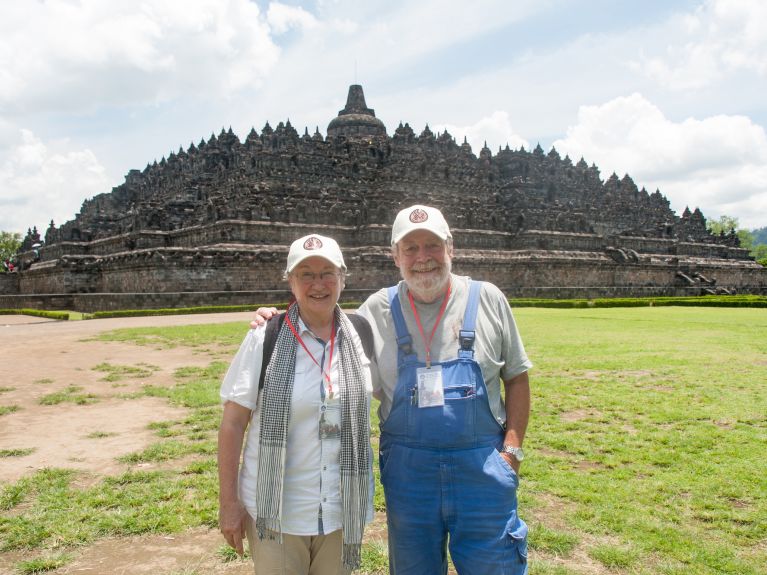 What special expertise do you possess?
My wife, who always accompanies me on my projects, and I are both geo-scientists. We concern ourselves with the weathering and preservation of stone, bricks and stucco.
You once called yourself a "temple doctor". So how is your patient Angkor fairing today?
You could just as well ask me: So how is the 1,000-year-old patient doing? Like doctors, we can only slow down the ageing process, not halt it. And what counts now is sustained care. Otherwise the situation will quickly become quite drastic.
So what exactly was the diagnosis for Angkor?
Salts that damage the building substance had eaten into the sandstone, and water had penetrated it, too, causing the clay minerals in the sandstone to swell and contract. In the course of time that destroys any stone. Imagine it something like an old onion. The outer skin, the relief, still looks good from the outside. But on the inside it has lost contact with the next layer, and the relief thus flakes off.
So how are you preventing this?
There's no one-size-fits-all antidote; each round of treatment is special. Firstly, you have to examine and document the damage, develop and test materials. In Angkor we injected a mortar mixture we devised into the stone to stabilize the zone where the destruction is occurring and to function as a binder for the outer layer.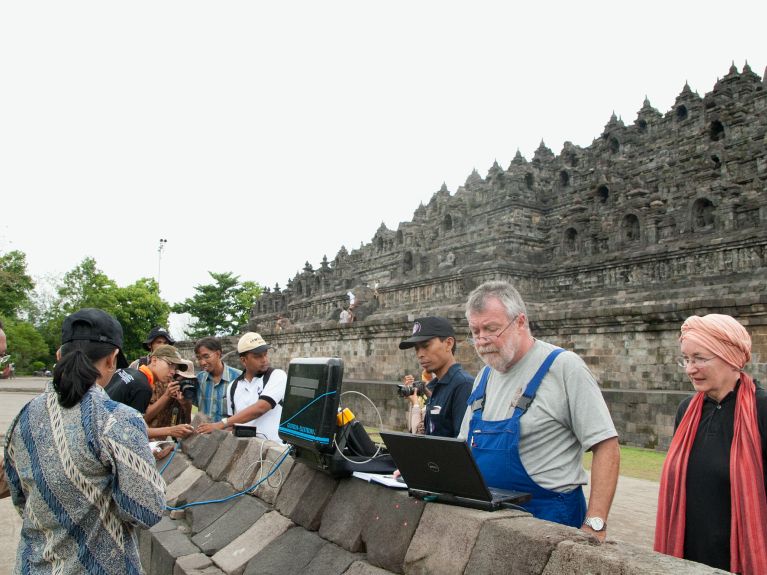 You have worked in Ayutthaya in Thailand and Borobudur in Indonesia. What were the difficulties there?
In Ayutthaya, in 2011 the Chao Praya river flooded the temple city and damaged, among other things, the 500-year-old Wat Ratchaburana temple. We preserved the stucco there. In Borobudur on Java, a volcano erupted in 2010 covering the temple in ash. So there the task was different again.
You officially retired in 2013. Is this your last assignment?
Hang on, early next year we are heading for Bagan, the old royal city in Myanmar. There will be an application to UNESCO to add it to the World Heritage List. But first of all it needs to be preserved and restored by specialists. In recent years, quite a lot has gone wrong in that regard, with cement mortar and plastics being used instead of the right conservational materials.
Interview: Martin Orth