Tips for German teachers
Using virtual materials to teach German can be really fun: We present some great German-learning tools for teachers and students.
Kim Berg / 11.08.2021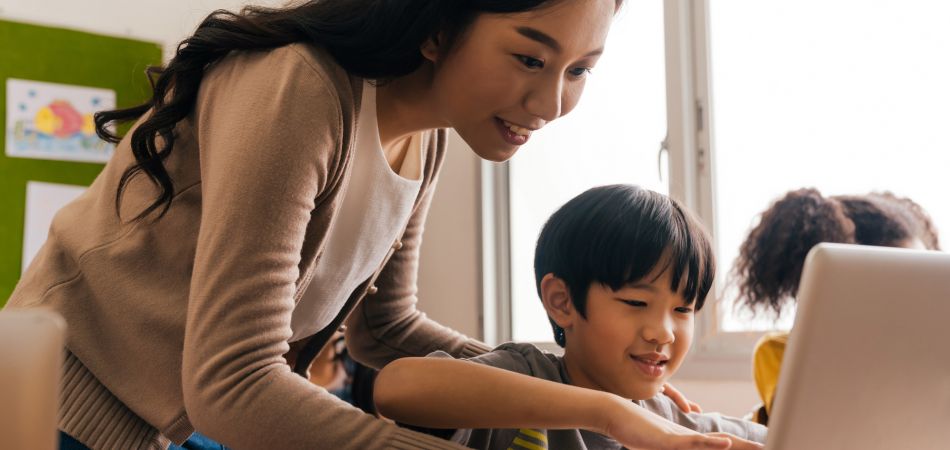 Nicos Weg
Whether on your desktop, tablet or smartphone: the online language course "Nicos Weg" from Deutsche Welle teaches content in 228 short films. The course combines everything that German learners might want: interesting stories and interactive exercises allow beginners and advanced students to learn German or improve their skills. "Nicos Weg" even offers courses for people just beginning their careers, as well as exercises in Latin script. It's a welcome alternative to front-of-class teaching!
The Deutschtrainer A1-App
How do I ask what time it is? What is my favourite food? And how do I plan a day trip with friends? All of this is offered by the Goethe-Institut's Deutschtrainer A1-App. Teachers can incorporate the learning content into their lessons on an interactive basis, and set exercises for homework. This is a fun way for beginners to learn their first sentences in German.
Learning German with music
From Udo Lindenberg and Helene Fischer to the band AnnenMayKantereit –  German pop music is extremely wide-ranging. So why not include German songs in lessons? It's easier to learn with music – be it via YouTube, the Bandtagebuch mit EINSHOCH6 or the deutschlernerblog.
Learning German with films
There is hardly anything that pupils like more than to watch TV in class. This is something that can be wonderfully combined with German lessons: whether comedies or historical films, many films offer historical or social cultural value. German teachers can find a good selection, from romantic films to thrilling dramas, here.
You would like to receive regular information about Germany? Subscribe here: