Creating Social Justice
The Friedrich Ebert Foundation in Israel cooperates on a long-term basis with its partner organizations. One focus is the support of the peace process.
28.06.2017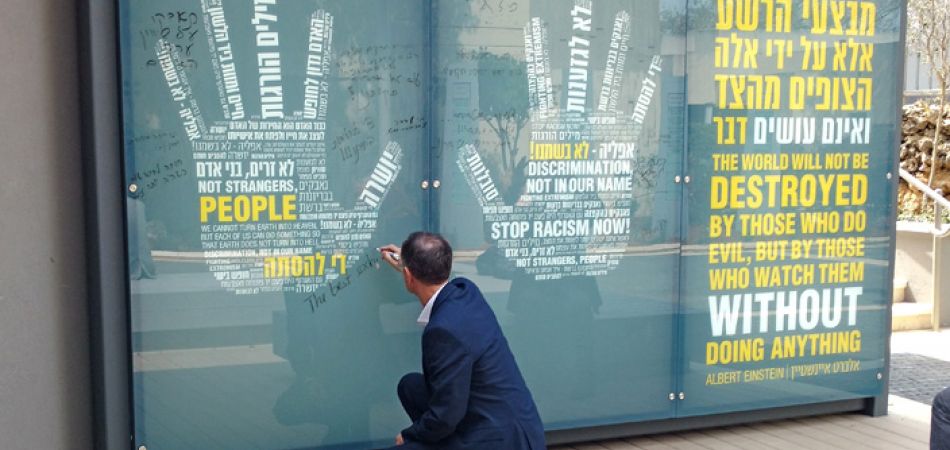 Founded in 1925, the Friedrich Ebert Foundation, affiliated with the Social Democratic Party of Germany (SPD), is the German political foundation richest in tradition. The Foundation's name comes from the first President of the Reich of the Weimar Republic: it owes its establishment and range of tasks to his political legacy. The Foundation was banned by the Nazis in 1933 and re-established in 1947.
In 1973 Ebert's party comrade Willy Brandt was the first West German Chancellor to officially visit Israel. A black-and-white photograph on the Foundation's website recalls the event: it shows Brandt next to Prime Minister Golda Meir under an Israeli flag. Five years later the Israel office of the Friedrich Ebert Foundation was opened; today it has its headquarters in Herzlia, north of Tel Aviv. The Foundation's aim is to promote the dialogue, impaired and influenced by history, between Germany and Israel, and the fostering of the exchange between the societies at various levels. In this, social justice and social-democratic values are given priority.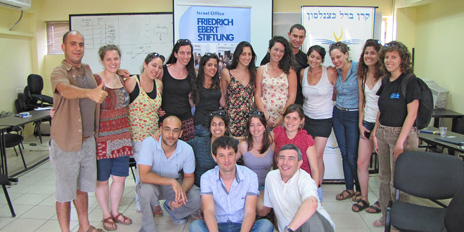 The office cooperates with a wide range of partners, including non-governmental organizations and civil society actors, women's organizations, immigrant associations and alliances of the Arab minority. In addition, the Foundation works together with political parties, trade unions, state and private research institutes, ministries and MPs. In April 2017, it presented its latest study on Israeli youth, part of a research series that it has been conducting regularly since 1998.
4 questions for Office Supervisor Werner Puschra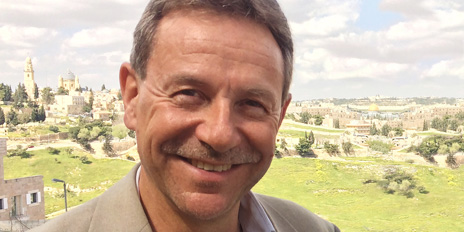 What are the key themes of the Foundation's work in 2017?
This year we are focussing on four chief areas: 1) supporting the peace process; 2) strengthening the pluralistic and democratic character of Israel; 3) creating social justice and a good society; and 4) fostering the special relationship between Germany and Israel.
How does your work differ from that of the other institutions?
What is special about our work is that we see ourselves as a partner who works together with Israeli organizations on a common progressive and social-democratic basis of values and addresses issues of joint interest. We're not an organization that only provides funding for projects. Our partnerships are also always very oriented to the long-term.
Who would you like to reach with your work? And how well have you succeeded in this?
We want our work to reach the various groups in Israeli society and politics. A special focus is on training young Israelis, Arabs and Jews, so as to introduce them to politics. Another focus is on the promotion of gender equality in all our activities. We have now built up a broad network of various target groups, on the basis of which we can work very target-oriented.
What do you see as the greatest challenge for German-Israeli relations?
I see the biggest challenge for German-Israeli relations in educating young people on both sides about the experience and history of the Shoah, and learning from this the social lessons for coming to grips with anti-Semitism, right-wing extremism and racism.
© www.deutschland.de