Equal rights for all
Inclusion, children's rights and the fight against human trafficking: Germany actively works to ensure all people have equal opportunities.
22.02.2016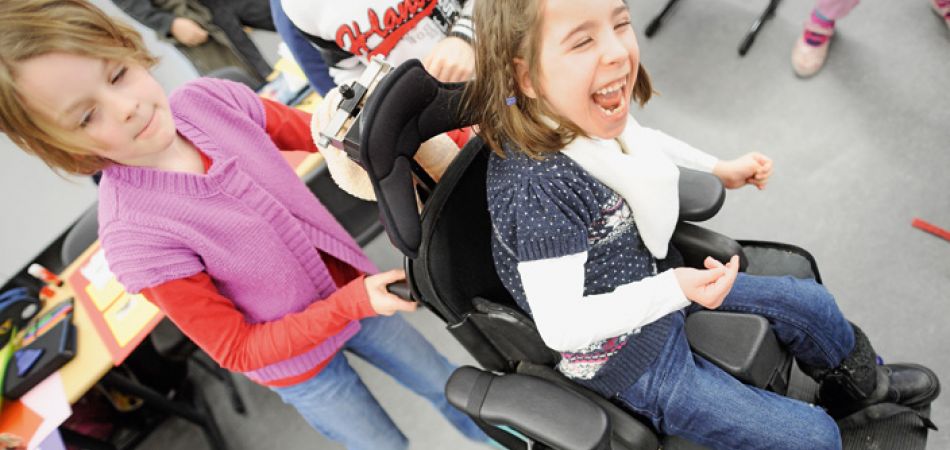 Children's rights: For a ­childhood free of violence
The rights of children are all too frequently and fundamentally violated. About 250,000 children and youths worldwide are abused as soldiers. Numerous German organizations and initiatives support them in escaping this spiral of violence.
Inclusion: For a barrier-free life
Inclusion is a human right and as such enshrined in the UN Convention on Disability Rights. Germany has committed itself to translating these rights into national law so that everyone can be included.
Tough training for days of gold
At the 2018 Winter Paralympics in South Korea Anna Schaffelhuber wants to repeat her 2014 success on the Monoski: five gold medals. "Such attention is simply great," says the paraplegic athlete. "Not just for me, but for the entire sport."

Anna Schaffelhuber © dpa/Sven Hoppe
Human trafficking: For a life free of exploitation
The gruesome business of "trafficking people" is lucrative, and hard to contain. Organizations such as Amnesty International and many prominent artists are strongly committed to strengthening the battle against human trafficking and smuggling as well as forced prostitution. 53 percent of the victims of human trafficking are sexually exploited, says the United ­Nations. Another 40 percent are abused as slave labourers.
Families: For equal oppor­tunities
Children are the future, and politicians therefore focus especially on families and support for them. Ensuring that couples with low incomes or single parents can participate in society and offer their children opportunities.
These internet portals below provide useful ­additional information on the topic:
www.institut-fuer-menschenrechte.de
Specifically on the topic of inclusion 

we recommend the following Websites:
www.gemeinsam-einfach-machen.de