Ten facts about Germany in Europe
What you should know about Germany's role in Europe and in the EU.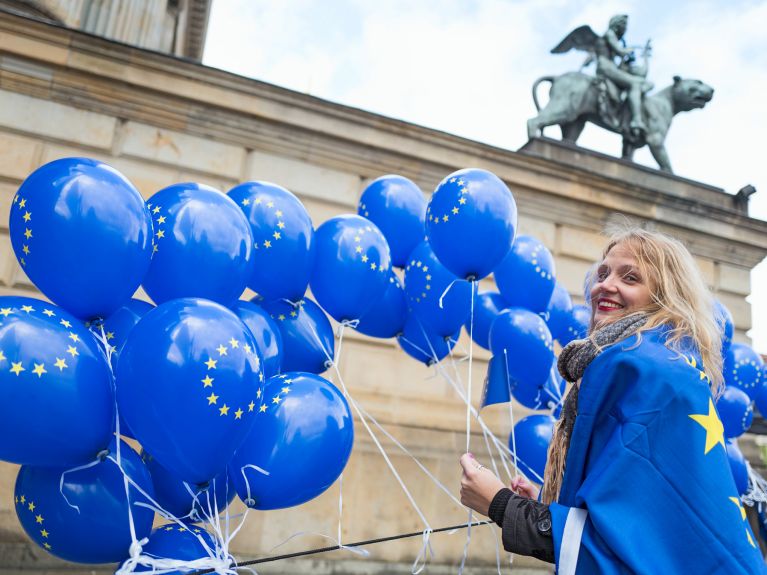 On 9 May 1950, then French Foreign Minister Robert Schuman suggested founding a European Coal and Steel Community. This is considered the birth of the European Union. Europe Day on 9 May commemorates Schuman's historic speech. What was and is Germany's role in the European community? Ten facts and figures.
In 1951, Germany was a founding member of the European Coal and Steel Community initiated by Robert Schuman. Known as the Montanunion for short, it was a forerunner of the European Union.
With around 83 million inhabitants, Germany is the most populous country in the EU.
Germany has an area of 357,022 square kilometres making it the fourth largest country in the EU, following France, Spain and Sweden.
Germany has a gross domestic product of 3,344 billion euros making it the largest economy in the EU.
Germany currently sends 96 MPs to the European Parliament.
Germany was the largest net contributor to the EU in 2017. The Federal Republic of Germany paid 13 billion euros more to the EU than it received from it in funding.
Every six months another country assumes the Presidency of the Council of the European Union. It was last Germany's turn in 2007 and Germany will hold the presidency again from July to December in 2020.
Ursula von der Leyen was elected as the female German President of the European Commission in 2019.
With European integration not only competences of the national state, but also of the federal states were transferred to the EU. To give the latter a say in Brussels, there is what is known as the "Committee of the Regions".
The Permanent Representation of Germany in Brussels is the link between Germany and EU institutions. As a kind of German Embassy to the EU, it represents German interests at the European level.