"More languages, more opportunities"
The Saarland's "France Strategy" is considered truly exemplary within the EU. Roland Theis explains the strategy's goals – which prioritise multilingualism.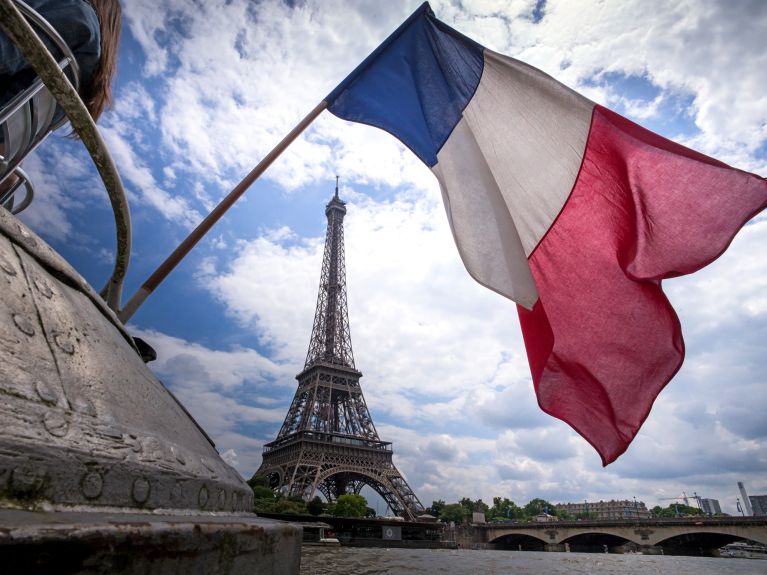 State Secretary Theis, Saarland seeks by means of the "France Strategy" to create a multilingual region, a region shaped by Germany and France, within just one generation. What's the idea behind this?
Saarland seeks within one generation, namely by 2043, to have established French as the second lingua franca in the region. In line with the idea "more languages, more opportunities", French will become the lingua franca alongside German as the mother tongue and official language, and be supplemented by additional foreign languages, too. In this way, the strategy smooths the path to the lived multilingualism that we need so urgently today in both cultural and business terms in a united Europe.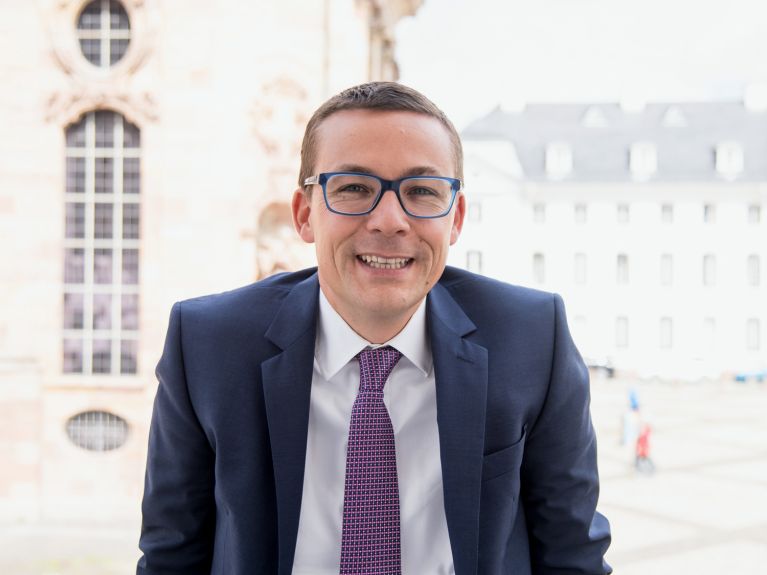 Saarland has historically had strong links to France. On what foundations are you building here?
Saarland is to this day closely linked to France. Nowhere else in Germany is home to so many Franco-German institutions. In business terms, the facts are also quite emphatic: Since 2017, France has been our most important export market. Over 150 French corporations have branch offices or subsidiaries in Saarland and more than 200 of our Saarland companies have a similar French presence. The labour market does not stop at the border, and each day some 18,000 people commute from across the border into Saarland to work.
In the education sector, Saarland likewise has an outstanding position. At the pre-school level, at present about 200, or 40 percent of all Saarland nurseries take a bilingual approach. And many primary schools in the state do, too. Moreover, Saarland will soon have four Abibac schools, making it one of the frontrunners nationwide. At the political level, Franco-German relations are also part of Saarland's DNA. For example, our Minister President Tobias Hans currently chairs the Franco-German Friendship Group, which comes under the aegis of the Bundesrat and the French Senate, and is a member of the Franco-German Integration Council.
How has the "France Strategy" fared to date?
The "France Strategy" thrives on people getting involved – and is making real progress. According to a new study, a clear majority of 62 percent back it. And the achievements to date have also been superb. Since 2014 the "France Strategy" has ensured that the cross-border cooperation that is already so important in our region has really picked up in all manner of areas. To give you a few examples: The number of so-called Élysée nurseries has soared throughout the state. And we have succeeded in adapting additional primary schools to offer bilingual courses. Saarland University now offers something unique in all of Germany: training for primary school teachers with a mandatory major in French, something that is in great demand from students from up and down the country.
11 November 2018 marks the 100th anniversary of the end of the First World War. What significance do you attach to Saarland's "France Strategy" in the European context?
Nowhere else do citizens experience the success or failure of the European idea as closely as they do along our borders. Recently, the European Commission stated that Saarland's "France Strategy" was a best practice example of promoting multilingualism in the border regions. So we're setting a good example. Saarland serves as a role model for other European border regions and thus also as a "lab" for experimenting with European solutions.
Your own biography has Saarland-French roots. What is your idea or dream of Saarland in the year 2043, the target year set in the "France Strategy"?
I was born to a father from Saarland and a mother from Alsace, and am a citizen of both Germany and France. I am very grateful that as a student, a professional, and in politics I have always been able to work in a Franco-German context. The "France Strategy" which Annegret Kramp-Karrenbauer pushed through is something I consider an intelligent and far-sighted political decision, from which our state will benefit immensely in years to come.
My daughter will be 25 years old in the target year of the "France Strategy". My personal wish for her is that she grows up on a peaceful continent, that she can fully use the countless personal and professional opportunities that the EU offers young people. My political goal is that my daughter, when looking back on today's age, can say that we laid the foundations correctly to enable Europe to remain the major peace project that ensures us Europeans freedom, prosperity and stability.
Interview: Martin Orth