CENTRO DE APOIO AO SEM-ABRIGO – CASA
CENTRO DE APOIO AO SEM-ABRIGO – CASA, Portugal
CASA distributes hot meals to homeless people on the streets and supports families in need or in a social exclusion condition.
04.07.2017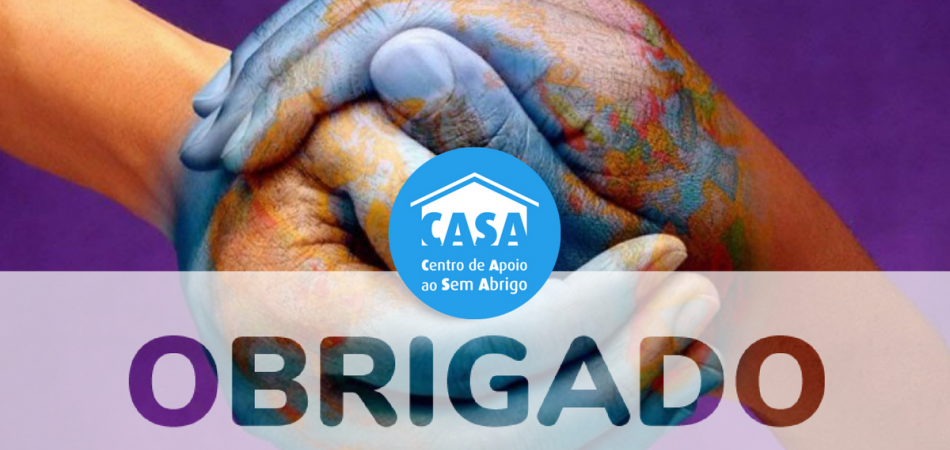 Project name: CENTRO DE APOIO AO SEM-ABRIGO – CASA (Support Centre for Homeless people – Public utility association)
Project location: National territory – municipalities of Albufeira, Azeitão, Cascais, Coimbra, Évora, Faro, Figueira da Foz, Lisboa, Madeira, Porto and Setúbal.
Website: http://casa-apoioaosemabrigo.org/
Facebook: https://www.facebook.com/CentroApoioSemAbrigo/
Project description:
CASA Association is a result of the Pema Wangyal Rinpoche initiative (Honorary President). Among other values, kindness, respect, trust, humanism, innovation, cooperation and responsibility presuppose the promotion of dignity development of those who face a vulnerable condition/context. In the social intervention path, a triple commitment is implicit:
to support all people considered to be in a social exclusion situation;
to identify poverty and pprecariousness patterns in social groups at risk;
To participate in a very active way on the process of soial inclusion of this population group. Under this scope, CASA assumes that its mission to promote peace, to protect human rights in every dimension and to promote social progress, through humanitarian help actions development, either to individuals or families, at community level, with a societal intended impact through medical services, social and economic support, psychologic support, food, clothing and accommodation supply, particularly to people with no shelter.
Goal and purpose of the project:
CASA runs two projects at national level: Direct Intervention Street Teams with homeless people, distributing hot meals 365 days a year and project CASA AMIGA, which supports families in need or in a social exclusion condition, by distributing food baskets, including fresh items.
Street teams are constituted by volunteers and each team, each day, has a coordinator who is the person responsible for managing and organizing all the dynamics, from the food collection its preparing and delivering. Most meals are surplus given by local partners (restaurants, hotels and pastry shops) and composed of bread, sweets and salty treats.
At CASA AMIGA a monthly distribution is organized and food baskets are offered to families referenced by other organizations.
Motivation of the applicant / applicant team::
CASA focus on a direct intervention to homeless people. Im 2016, CASA has supported 1076 people with no shelter, thorugh its Street Teams actions (food supply, hygiene products and clothing). Daily, more than 1000 ht meals are distributed.
Regarding families, CASA supports 1720 households, in a total of 7279 people. Monthly, more than 2000 baskets are distributed.
CASA subsists with the contributions of donors from several entities and activity areas (mainly restaurants) and volunteers' work. Casa had 1398 volunteers in 2016 (including coordinators from the several Delegations and Board members, who are not paid).
Use of prize money:
CASA subsists with donations and collaboration with other organizations, fomenting a proximity network, as well as partners and volunteers finding for the projects' sustainability, regarding food and other services. However, CASA intends to broaden its support capacity, to respond to more families and to more people with no shelter. With the prize money, CASA will support each Delegation , allowing its growth and consequent widening of of the services made available to the population in need.