Digital magazine Opportunities – Working in Germany
Find out about how skilled workers are coming to live and work in Germany in our free 56-page magazine.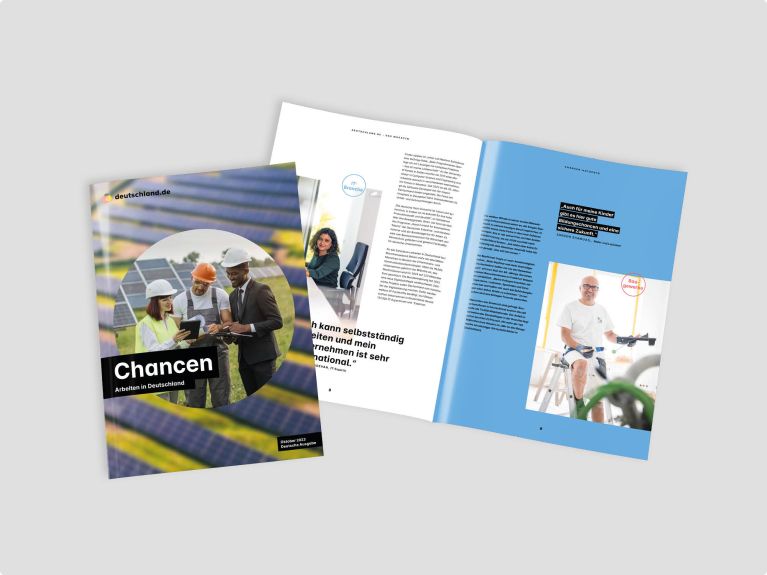 Here you'll meet women and men who are skilled workers in Germany, featuring videos where they tell us their stories. They work in many different jobs and come from all over the world and they talk about what brought them to Germany and how they settled down here.
Germany is actively recruiting international skilled workers. In the magazine you can find out about the wide-ranging legal reforms which are making it easier to come to Germany. In an interview Federal Labour Minister Hubertus Heil tells us about the significance of the new Opportunity Card. We take a look at Egypt, where an Egyptian-German advice centre is helping skilled workers prepare for a future in Germany. What's more, you'll get the inside track on the industries where skilled workers from around the world are in highest demand.
Let's meet Germany, the opportunity hotspot!