EU decides on sanctions
Belarus also affected for supporting Russian attack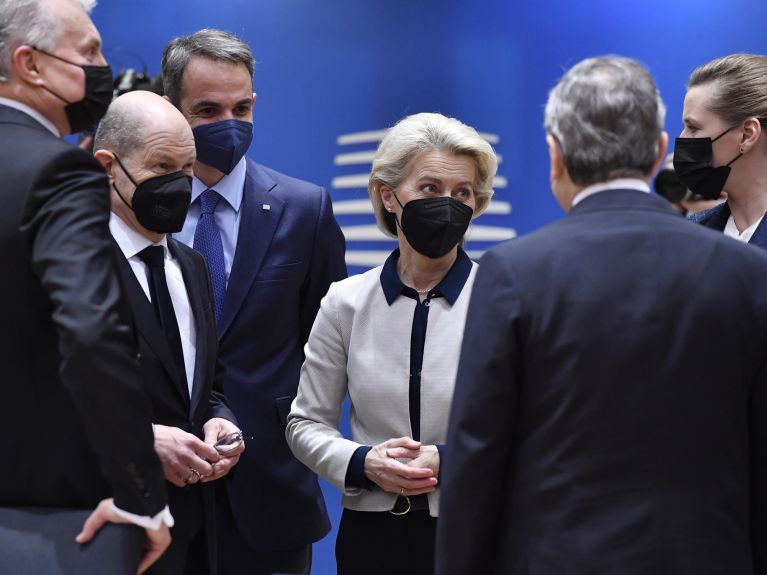 Bruxelles (dpa). The EU heads of state and government agreed to a comprehensive package of sanctions against Russia at a special summit on Thursday. The punitive measures affect the areas of energy, finance and transport, among others. In addition, there will be export controls on certain products and restrictions on visa policy. This does not yet include Russia's exclusion from the Swift payment traffic system. Some EU states have reservations about this far-reaching step, some other heads of state and government spoke out in favour of the strongest possible punitive measures.
New EU sanctions are also to be imposed on Russia's partner Belarus because of its support for the attack on Ukraine. In addition, the preparation of a third package of punitive measures against Russia is to begin immediately.
The US, Germany and five other leading democratic economic powers (G7) have also urged Russia to stop the bloodshed in Ukraine and withdraw its troops. The leaders of the Group of Seven issued a joint statement after a video conference led by German Chancellor Olaf Scholz calling for them to stand "shoulder to shoulder" with Ukraine. Germany currently holds the presidency of the G7.