The Start Up Energy Transition Award
The first Start Up Energy Transition Award will be presented in Berlin. The 18 finalists include five startups from Germany.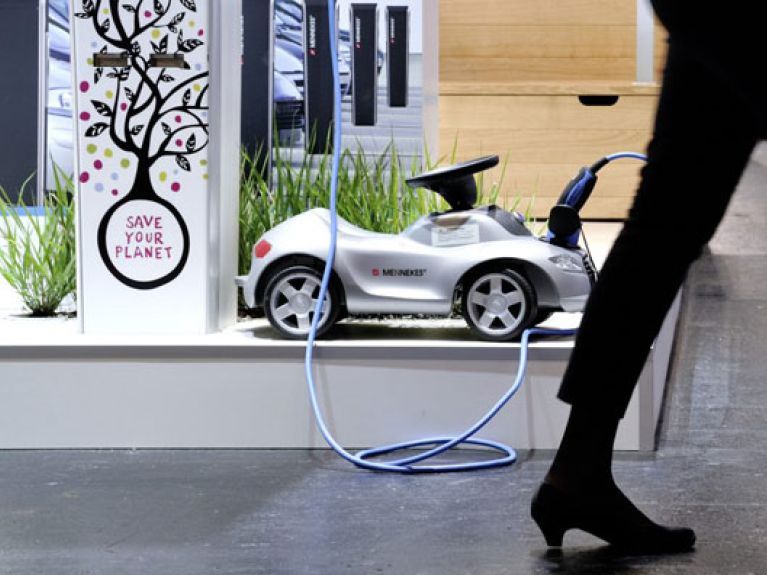 Germany. Startup enterprises in six categories will be receiving awards for the first time during the summit conference Berlin Energy Transition Dialogue. Applications included more than 500 startup companies from 66 countries. Now 18 startups from eleven countries, including five from Germany, are on the shortlist.
Two companies from Germany are among the best in the category Cleantech against Climate Change which is dedicated to the cross-sector reduction of greenhouse gas emissions. Electrochaea from Planegg near Munich offers power grid operators a storage solution based on the power-to-gas approach. It helps to balance out fluctuations in power supply systems. Hydrogenious Technologies from Erlangen has developed the liquid organic hydrogen carrier technology which enables the safe storage of hydrogen.
New solutions for industry and mobility
Two German companies have also made it to the final in the category Future Production & Manufacturing which focuses on low greenhouse gas emission solutions for industry. Caala from Munich calculates the real-time energy demand for buildings in the early planning stage. It also produces a life-cycle assessment including the environmental footprint and costs, and creates clear visualizations of the project. The Berlin company Sicoya has developed economical, energy-efficient and scalable optical transceiver chips for server connections, and they are ready to go into serial production. 
And finally, Blue Inductive from Freiburg is hoping for a prize in the category Mobility meets Energy Transition which is dedicated to sustainable mobility concepts. This startup has developed a wireless super charger for e-cars and mobile robots. This offers a fully automated, speedy solution to recharging batteries.
Presentation of the Start Up Energy Transition Award on 20 March 2017 in Berlin