"Shift to Vietnam"
New EU-Vietnam Free Trade Agreement means Vietnam could compete with other large Asian countries. Marco Walde, GIC/AHK Managing Director Vietnam, explains why.
20.12.2018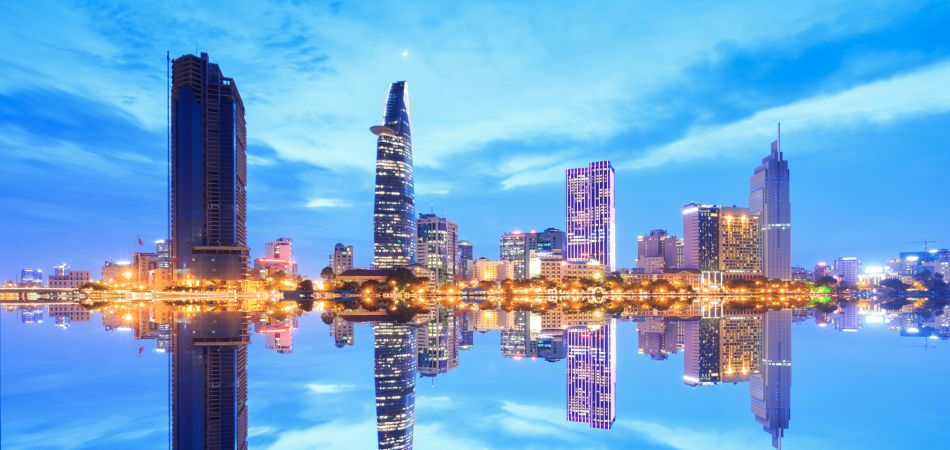 Mr. Walde, the wording of the EU-Vietnam Free Trade Agreement has been agreed and it comes into force in 2019. What improvements will it bring?
Currently an average of 10 percent customs tax is levied on EU-products imported into Vietnam. Thanks to the Free Trade Agreement the duties in the industrial and agricultural sectors will be almost completely abolished. When the Agreement comes into force, 65 percent of Vietnamese customs duties will be immediately revoked, while the remaining ones will be gradually eliminated over the next ten years. In return the EU will completely eliminate its duties levied on Vietnam during the next seven years. In addition, Vietnam will open most of its public tenders to EU firms. 
What makes Vietnam so interesting for German firms?
With annual economic growth of 6.5 percent and a young population that enjoys spending money Vietnam is deemed a market with immense potential. Now the country's population has grown to 93.7 million, and the average age is just 30. Germany and Vietnam have excellent economic relations and Germany enjoys an outstanding reputation in Vietnam, which is unique in this form in the ASEAN region. There are also many historical connections, especially to the new German states. With around 120,000 members the Vietnamese community in Germany is relatively large. Moreover, apart from Singapore, Vietnam is the only country in ASEAN that is in all relevant free trade initiatives in the region on top of which if boasts the lowest market entry barriers for foreign firms. 
Firms are shifting existing activities from China to Vietnam.
Marco Walde, Chief Representative, Delegate of German Industry and Commerce in Vietnam
Do you sense a mood of optimism in the GIC, are interested firms lining up?
We see a clearly increased interest of German companies, as well as a new trend: Firms are shifting existing activities from China to Vietnam or expanding in Vietnam. They give as their reason rising wage costs in China, but also diversification. And when it comes to alternatives in the ASEAN region firms choose Vietnam first. According to AHK World Business Outlook 2018 Vietnam offers the best conditions for German investors. The latter are keen to exploit them and in 2019 are planning to expand their activities, make higher investments and hire more staff. 
What opportunities does the Free Trade Agreement offer Vietnamese industry?
Over the next seven years the EU will gradually eliminate its customs duties on Vietnam. This will make it much easier for Vietnamese firms to enter the EU market. Moreover, the Agreement is also to better regulate technical barriers to trade. Instead, Vietnam will increasingly accept international standards. However, in addition to these export opportunities Vietnam must also be more open, which means Vietnamese companies must face foreign competition at home. We assume Vietnamese firms will prepare for this by investing in modern machines and plants but also by adopting international standards for their own business practices say in management or acquisition. In the mid-term firms will become more professional and competitive.
Do you feel free trade with Vietnam will offer similar potential to free trade with South Korea? Certainly, the first EU-Asia free trade agreement has proven to be very successful …  
Certainly, the forecasts think so. They reckon with a strong increase in Vietnamese GDP. Real wages for qualified employees in Vietnam are also expected to rise.  And above all exports. And since imports from Vietnam will now be easier lower prices are to be expected in the EU especially with regard to shoes, leather goods and textiles. These sectors will profit most from the new Agreement. 
Interview: Martin Orth