How much do Germans earn?
A look at the differences in pay between different regions and occupations – and why moving to Ingolstadt could be worthwhile.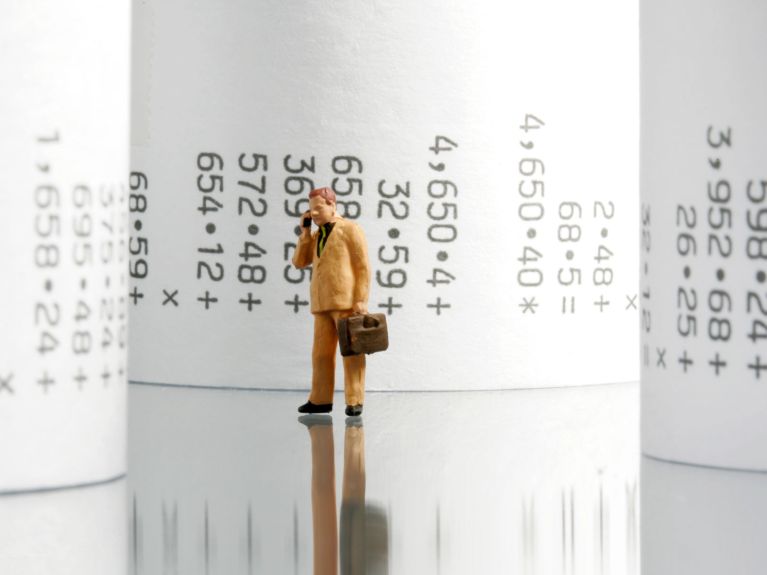 Who earns how much in different parts of Germany? The Federal Employment Agency presents clear answers to this question in its latest analysis. The gap is especially large between west and east: full-time employees in Germany's western states earn an average of 3,339 euros a month gross, their colleagues in the east only 2,600 euros.
How high is average monthly pay in Germany?
Federal Employment Agency statistics record the average gross monthly pay of full-time employees subject to mandatory social security contributions every year on 31 December. The national average is currently 3,209 euros.
Where are the highest salaries paid?
The monthly pay ranking of German states is headed by Hamburg with 3,619 euros, followed by Baden-Württemberg with 3,546 euros and Hesse with 3,494 euros. The lowest salaries are received by employees in Mecklenburg-Western Pomerania with an average of 2,391 euros. Slightly more is earned in Thuringia with 2,459 euros and Saxony with 2,479 euros.
Ingolstadt in Bavaria stands out in the statistics as the town with the highest earners, who receive 4,635 euro a month. One reason for this is the fact that Audi, the car company, is headquartered in the city with 140,000 inhabitants. Some 44,200 people work there.
How high wages are in a region depends on many factors – for example, companies with well-paid jobs or employees' qualifications. Nevertheless, the level of income says nothing about purchasing power. That depends on living costs, for example for rent and food, which differ from region to region.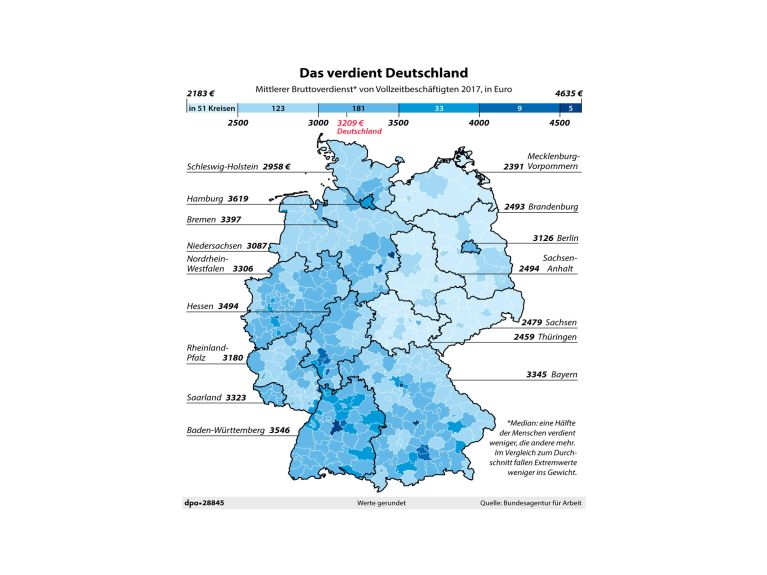 What can I earn in my occupation?
If you would like to find out what the pay prospects are in your job, you will find a useful tool on the Federal Employment Agency website: a remuneration atlas shows the expected range of pay and the regional differences for many occupations. The pay differences between women and men also become visible here. As a rule, men do better.
© www.deutschland.de, with material from the dpa