Pleasant bosses
Benno Dorer is one of the most popular CEOs in the States. And other German bosses are also very successful at large American corporations.
21.08.2017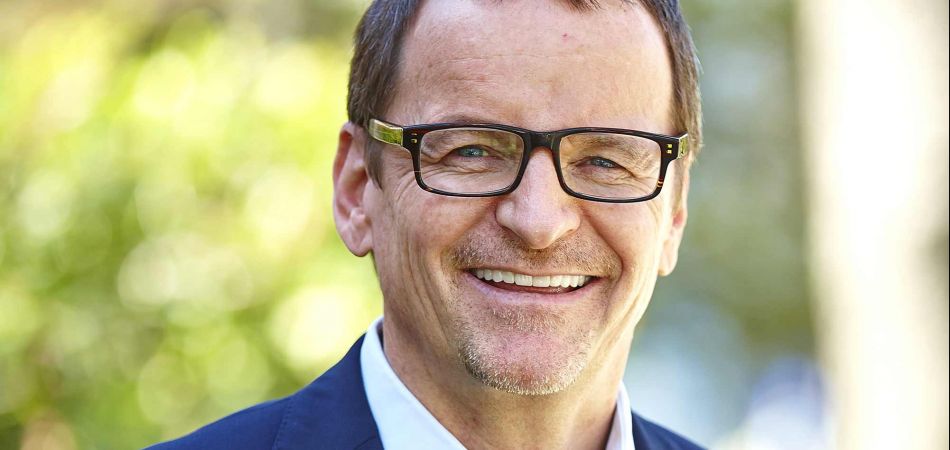 From south Germany to California: Benno Dorer, born in Furtwangen in the Black Forest, is now nothing less than the CEO of Clorox. The US manufacturer of consumer goods such as household cleaning agents and body-care products is headquartered in Oakland. Nevertheless, Dorer was to date not a particularly public figure. Clorox is a substantial corporation, with annual sales just short of six billion dollars. Yet in its native California Clorox is far less well known than companies from close-by Silicon Valley such as Google, Facebook or Tesla. And there's a special reason why the 53-year-old Dorer recently suddenly found himself in the limelight.
Ahead of the superstars
This year, careers platform Glassdoor has Dorer at the very top of its annual list of most popular CEOs. The list is based on anonymous statements by staff members, and among those polled from among the Clorox staff, 99 percent were satisfied with the job Dorer is doing. And that is streets ahead of the average approval rating of 67 percent. Among the 20 most popular bosses were a number of the superstars of corporate America, such as Facebook's Mark Zuckerberg or Google's Sundar Pichai, but Dorer left them all well behind him. The Clorox CEO finds this flattering, but regards the achievement as a reflection of the confidence in the company's management as a whole, as he does not like any person cult: "I try to keep my narcissism in real check."
Dorer is one of roughly half a dozen German CEOs at publicly listed US corporations and he can well imagine that the small group will soon grow. Business America increasingly appreciates "the German way of doing things". Dorer feels it is typically German not to make a song-and-dance of what you are doing, to be consistent and to think long-term. Dorer is well aware that the diesel emissions affair centring around Volkswagen does not exactly put German management in a good light. However, he feels that the events relating to VW are an exception to the rule and that Americans share his view.
I try not to get in my folks' way.
Benno Dorer, CEO of Clorox
Dorer has been at the head of Clorox for almost three years now. The job is the highpoint to date of a long career in the consumer goods industry. After studying Business Administration at Universität des Saarlandes Dorer first worked for five years for the German branch of Procter & Gamble. He then went abroad, including stops in Scandinavia and Belgium.
He joined Clorox in 2005. He felt a smaller company than Procter & Gamble would give him more leeway and he welcomed the prospect of living in the San Francisco area. His appointment as CEO came in the wake of several years' tough competition for the job with one of his fellow management members. Dorer believes that possibly it was his international experience that swayed things in his favour.
The fact that in the Glassdoor survey his staff members were all so upbeat about him is more than just welcome appreciation. For in his company, the payment of top executives is also pegged to staff approval. To measure it, Clorox itself conducts an anonymous staff survey intended to find out how committed and motivated the payroll is.
Culture of self-determination
Staff members are asked, for example, how well they like their job and how probable it is that they will stay with the company. The survey results then impact, along with the key financial ratios, on Dorer's pay packet. He feels that his staff appreciate the fact that he gives them a lot of responsibility. He considers it the task of top management to take the really tough decisions, but otherwise to nurture a culture of self-determination and give everyone plenty of scope. "I try not to get in my folks' way," he says.
These German CEOs are also causing a stir in the US:
Marc Bitzer, 52 years old, is the latest newcomer to the ranks of German CEOs in the USA. He was appointed to the helm of household appliance maker Whirlpool in June 2017 – the company also owns the German brand Bauknecht. Bitzer comes from Balingen nr. Tübingen, and has been with Whirlpool since 1999. In terms of sales, Whirlpool is the largest US corporation led by a German.
Martin Richenhagen, 65 years old, is the veteran among the German CEOs of US companies. For the last 13 years he has headed the agricultural machinery maker Agco, which among others manufactures the German Fendt brand. Born in Cologne and once a teacher of Religious Education and French, in 2017 he was also included in "Fortune" magazine's list of most admired CEOs in America.
Andreas Mattes, 55 years old, made the news in 2016 when the US ATM manufacturer Diebold, of which he is CEO, bought out its German rival Wincor Nixdorf. He is now CEO of the combined Diebold Nixdorf corporation. Mattes was born in Nuremberg and worked for 20 years for German industrial corporation Siemens, among other places in America. Before joining Diebold he was on the payroll of the Hewlett-Packard technology group in Silicon Valley.