12.10.2017
Who will be skills champion?
Forty-two young Germans are participating in the WorldSkills Competition – the world championships for vocational skills. They must master the following tasks.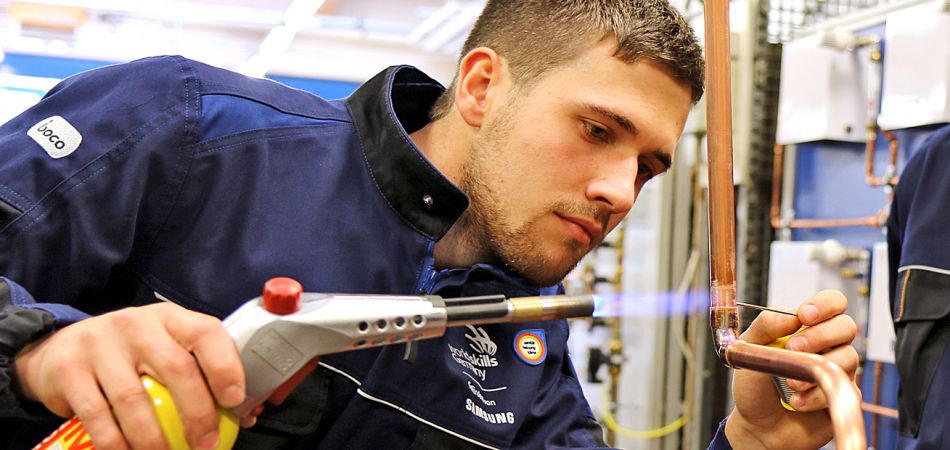 Jonas and Laura are on their way to Abu Dhabi. They are not going on holiday, but want to be world champions. The pair are taking part in the WorldSkills Competition, the world championships for vocational skills. Young employees, from painters & decorators to beauticians, from 77 countries are to go head to head in 51 disciplines.
Company founder at 17
Jonas Wanke is just 17 years old and yet already a pro in his discipline: IT Software Solutions for Business. Programming has been a hobby of his since class 6. Unlike the other members of the German WorldSkills Competition team, he has had no formal training in this field. Jonas still goes to school. "I know that's what I want to do later on", says Jonas. "I am setting up a company at the moment and want to launch luminescent dog harnesses on the market. I'd like to study IT after school."
The 17-year-old knows what to expect in Abu Dhabi: "I am competing against 25 participants from all over the world. We have to develop a program for an airline and an app," he says. To prepare for the competition, Jonas entered test contests and worked through projects. The teams from Russia and Switzerland are his greatest competition. "Although the other participants have more experience and had more time to prepare, I hope I place among the top ten."
"My day-to-day work is the best preparation"
Laura Vosskötter is soon to complete her training as a nurse and is entering the competition in the discipline Health and Social Care. "I am interested to see what form care takes in other countries and what my competitors will show there," comments the 22-year-old.
She will be required to handle 16 care situations, for instance diabetes consultation, applying dressings and acting correctly in emergencies. She hasn't done any extra practice. She says: "My day-to-day work is the best preparation for the competition." Whether she claims the championship title or not, Laura knows what she will do after the event in Abu Dhabi, and that is to enter professional life as a nurse in a hospital's A&E department.