Israeli author Tomer Gardi makes history
Israel-born author Tomer Gardi has been awarded the 2022 Leipzig Book Fair Prize for his novel "Eine runde Sache".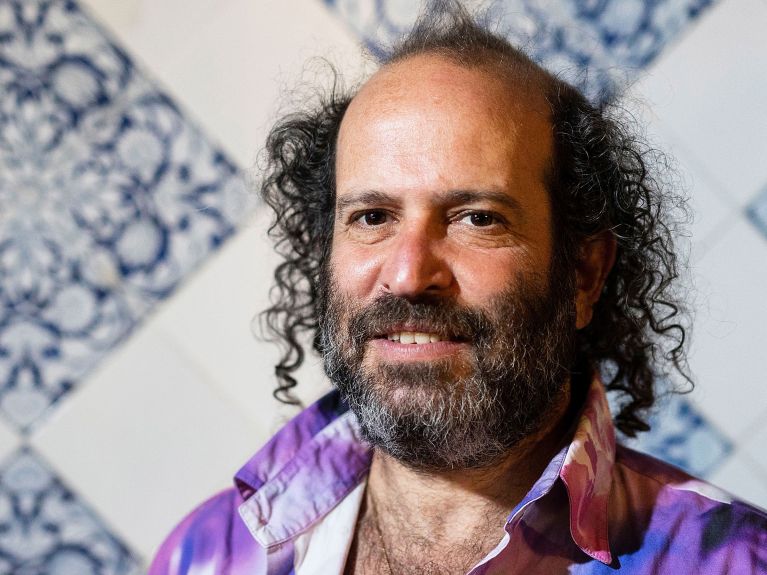 The exhibition halls at Leipzig Book Fair were silent once again this year. And yet the Leipzig Book Prize awards ceremony still took place in the traditional manner in the exhibition centre's Glass Hall even though the background noise that is usually generated by the international book and cultural scene was missing because of the pandemic. The Book Prize is one of the most renowned awards for German authors and translators.
The Israeli author Tomer Gardi won the prize in the fiction category for his unconventional novel and literary experiment "Eine runde Sache". Born in Kibbutz Dan in Galilee in 1974, Tom Gardi now lives in Berlin. He studied literature in Tel Aviv and Berlin.
Moving between two worlds, his life is also reflected in his new novel, which experts were surprised to find on the list of nominees. "Eine runde Sache" comprises two parts: a bizarre odyssey through the jungle of the German language, written in an artificial "broken German", and the story of the life of a painter from Java who travelled the world in the nineteenth century, this part having been written in Hebrew and translated into German. Though Tom Gardi's written German is just as skewed as his spoken German, this is no reason to underestimate him. This language migrant knows exactly what he is doing.
For the first time in the nearly 20-year history of this prize for German-language literature, a book has thus been honoured that was first written at least in part in Hebrew and subsequently translated into German. Explaining its choice, the jury in Leipzig described "Eine runde Sache" as a firework of imagination that plays both artfully and boldly with people's reading habits and expectations of a novel.
All winners of the Leipzig Book Prize receive a cash prize of 15,000 euros each. An additional 1,000 euros is awarded to each nominee. Despite the Leipzig Book Fair having been cancelled once again due to the coronavirus pandemic, the prizes were awarded live in the Glass Hall of Leipzig's exhibition centre. (with dpa)