New sound from Hamburg
Heroes of the Internet: the hip-hop musician Ace Tee is enjoying international success with her Youtube hit "Bist du down?" – in German.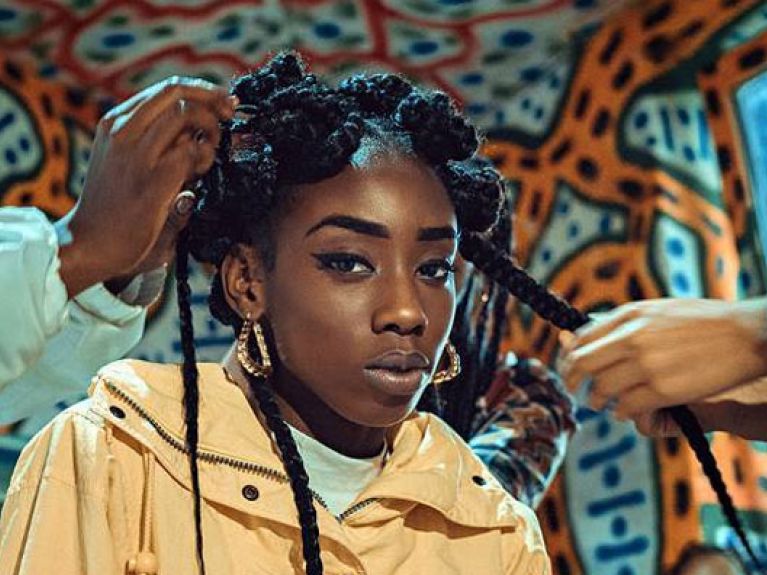 They're all down. People are sharing their enthusiasm on Ace Tee's Instagram account: "London is down too", "Atlanta is down", "Chicago is down too!!", "Ireland is also down" … It has absolutely nothing to do with low spirits – quite the opposite: the Internet community is celebrating Ace Tee's surprise hit 'Bist du down?" And the net is playing a large part in the success of the track by Hamburg's 23-year old Tarin Wilda, whose artist's name is Ace Tee.
On 3 January 2017, Canadian user Yung Rachu tweeted: "The new TLC are German, pass it on", and posted the music video that shows Ace Tee and her friends dancing in the Altona-Nord district of Hamburg. The video spread like wildfire and almost 25,000 users followed Yung Rachu's call and distributed the video via retweets. It has now been accessed on Youtube more than a million times. And the comparison with TLC, one of the most successful women's formations in pop history, is probably not the decisive factor. It seems to be Ace Tee's exceptional personality that is turning people on. Meanwhile, this also applies to the media, ranging from Germany's leading news portal Spiegel Online to America's Vogue magazine.
Clearly, the sound is just great: "Bist du down?" comes across as relaxed, very casual and positive. The lady from Hamburg with Ghanaian roots sings in German, and the same applies to rapper Kwam.e in the video who also comes from Hamburg. But the language doesn't bother the international following of fans. And anyone as authentic and creative as Ace Tee doesn't need a translator. The artist, who also works as a hair stylist, is a fashion phenomenon as well. And she didn't record "Bist du down?" with a major production company either, but together with friends. She told Bayerischer Rundfunk radio: "I just did this project to tell my own people: 'Hey, you can all do this!' After all, we're just one community – in Hamburg everyone supports each other."