Platform for artistic exchange
Circle1 in Berlin is more than a gallery. Founded by Isreli artists it mainly aims to be a meeting place.
30.09.2015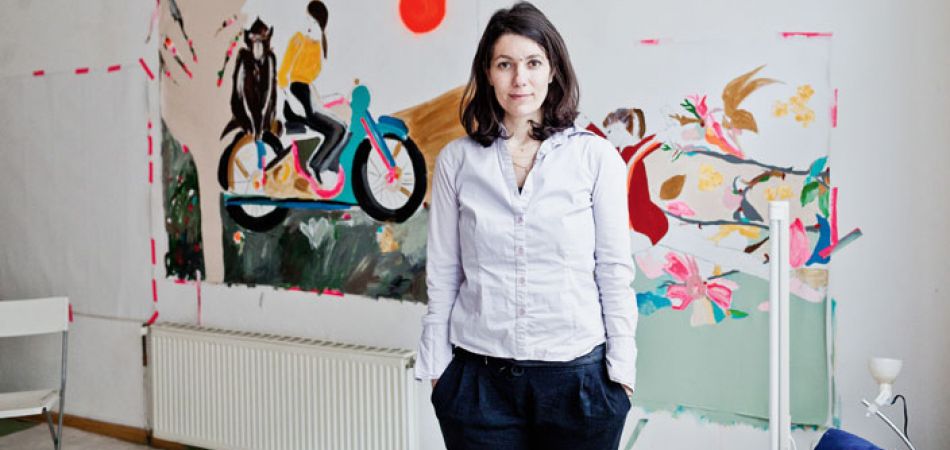 No one knows exactly whether there are 20,000 or 50,000 mainly young Israelis living in Berlin. But what Aharan Ozery does know is that the evening the first exhibition opened at the Circle1 gallery, 300 people came to Kreuzberg to see it. "Many of the Israelis who come to Berlin are creative," the 44-year old says. He himself moved to the German capital five years ago. Affordable rents in a throbbing metropolis attract not only artists, but musicians and dancers as well. They come and will continue to come, and they are well networked."
Since late 2013 this networking has been supported by the Israeli artists Aharan Ozery and Alona Harpaz along with two other co-gallerists with a room of their own: Circle1 is a gallery with an "Israeli identity", a meeting place for Israeli, international and local artists. There is an exhibition every six weeks at the non-profit gallery, whose only patron is the house owner, who puts the rooms at their disposal pro bono. It all started with a group exhibition of works by ten Israeli artists; this was followed by mainly Israeli artists, but also artists from Berlin, the US or Syria. Several times, the graduating classes of art academies in Israel and Berlin have been given the opportunity to present their works here.
But there is more than exhibitions: Circle1 wants to be a "platform for art and culture" aimed at "intercultural and inter-disciplinary dialogue", so it also organizes readings, video evenings and concerts. The famous Israeli author Lizzie Doron has been a guest here, among others. The objective, says Ozery, is "to have a place where encounters take place and 
also form the starting point for further encounters."
The next step is imminent: the Circle1 gallerists are curating the artistic section of the ID Festival, initiated by the composer Ohad Ben Ari which will present work in different genres by over 100 Israeli artists living in Germany at the Berlin arts centre, Radialsystem. Here too the main focus will be on identity and origin, freedom and community.
What is also clearly emerging during preparations for the ID Festival is that a large majority of the Israeli artists is drawn not just to anywhere in Germany, but specifically to Berlin. "The train to Berlin is precisely that, a train to Berlin," says Aharan Ozery. "We try to make contacts with other cities, but Berlin is a definite focal point." Alona Harpaz says that for her, "the city is the perfect setting. Everyone here has the freedom to be who he is." However Berlin does not mean a permanent relocation: the Circle1 gallerists all still spend part of their life in Israel; Ozery will move to Canada in 2016. Anyone wishing to see the works of this installation artist has a chance to do so this autumn, when, almost two years after opening the gallery he co-manages, he will be exhibiting his own works there.