The Bayreuth Festival
When the summer holidays begin at other opera houses in Germany, things at Bayreuth really get going: the start of the Festival.
22.07.2015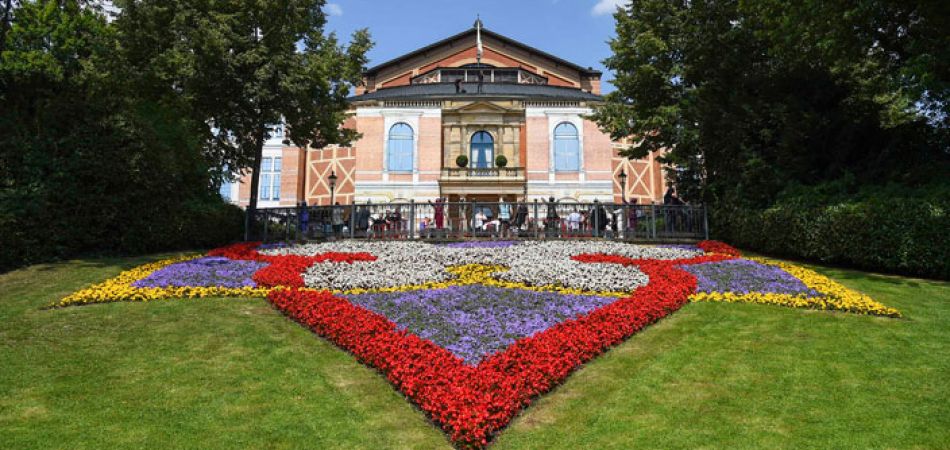 The Bayreuth Festival Hall is not only one of the most famous, but also one of the most unusual opera houses in the world. It is not located in a metropolis, but at the edge of a town of 70,000 inhabitants in the Upper Franconian part of Bavaria – in Bayreuth. Here in 1876 the composer Richard Wagner conducted for the first time his four-part music drama The Ring of the Nibelung, for which purpose the hall was built. To this day only the works of Richard Wagner are performed at Bayreuth.
Only once the summer holidays have begun at other opera houses does Bayreuth come to life. Here every year at the end of July begins the Bayreuth Festival; this year with a special premier: Katharina Wagner, the great-granddaughter of Richard Wagner, will stage the romantic drama Tristan and Isolde. She has been director of the Festival since 2008; Tristan and Isolde is her first Bayreuth production as its artistic director.
Foretaste of the Berlin Philharmonic's future chief conductor
The conductor of the opera is Christian Thielemann, one of the great Wagner specialists, who beginning this year is also the musical director of the Festival. The tension before the premier on 25 July 2015 at 4 pm is therefore even greater than usual. At the latest, two weeks later everyone can see for himself: on 7 August Tristan and Isolade will be screened in about 100 cinemas (www.wagner-im-kino.de), and one day later broadcast by the television channel 3Sat.
The season's programme also includes the Wagner operas Lohengrin (director: Hans Neuenfels; conductor: Alain Altinoglu), The Flying Dutchman (director: Jan Philipp Gloger; conductor: Axel Kober) and The Ring of the Nibelung in the production of Frank Castorf, artistic director of the Berlin Volksbühne. The conductor of the latter is another proven specialist for Wagner's music: Kirill Petrenko, chief conductor of the Bavarian State Opera in Munich. In 2018 Petrenko will switch to become chief conductor of the Berlin Philharmonic, a post for which his Bayreuth colleague, Christian Thielemann, was considered the favourite.
The Festival ends traditionally after 30 performances on 28 August. Then the singers and musicians, costume makers and technicians, return to their regular opera houses and begin rehearsals for the actual opera season – the time they spend at Bayreuth is their summer holiday.
Bayreuth Festival, 25 July to 28 August 2015