The Beethovenfest Bonn
The motto of the 2016 Beethovenfest is "Revolutions" – the big celebrations will be in 2020.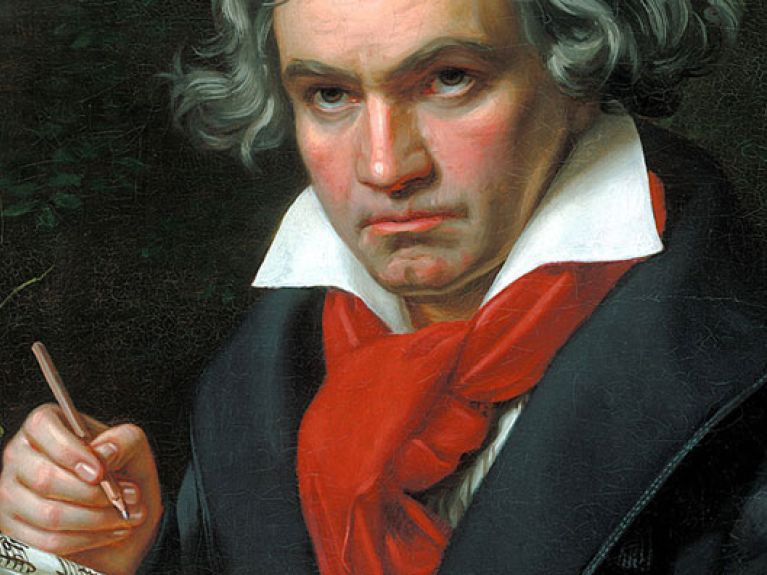 In 2020 Germany will be celebrating the 250th anniversary of Ludwig van Beethoven's birth. "But how do you celebrate one of the most widely performed composers in the world? With even more concerts?" asks Malte Boecker, Director of The Beethoven House in Bonn. "No. Beethoven's 250th birthday anniversary will be of relevance if it can show how Beethoven continues to be of cultural and socio-political importance and how important classical music is for the future as well." It is for this reason that the Federation and the state of North Rhine-Westphalia have joined together with Beethoven's city of Bonn and the Rhine-Sieg region to create the internet portal www.bthvn2020.de. The internet address is based on the signature which Beethoven used on his scores: BTHVN. In July 2016 the portal began providing information about all of the events in the big Beethoven anniversary year. It is inviting citizens, associations, institutions and enterprises to join in discussions and exchange ideas.
Creative responses to epochal events
But Beethoven fans will not have to wait until 2020 to hear his music. The annual Beethovenfest in Bonn is once again taking place in 2016. This year's festival event entitled "Revolutions" is running until 9 October 2016 under the artistic direction of Nike Wagner, the great-granddaughter of Richard Wagner. Two programme areas are focusing on Europe's most momentous revolutions in France (1789-1799) and in Russia (1917). Pieces paying homage to the 'revolutionary' motto include Ludwig van Beethoven's Eroica Variations and Franz Liszt's piano transcription of the Eroica Symphony played by the internationally renowned pianist Konstantin Scherbakov. The Ural Philharmonic Orchestra under the leadership of chief conductor Dmitri Liss will be performing on two evenings with concerts including the rich Russian musical tradition of early 20th century works by Dmitri Shostakovich, Alexander Mosolov and Sergei Rachmaninoff. 
Beethovenfest until 9 October 2016 in Bonn