A different cinematic language
German director and producer Tom Tykwer organises workshops for young African filmmakers in Kenya. Some major global successes have resulted from this cooperation.
06.02.2017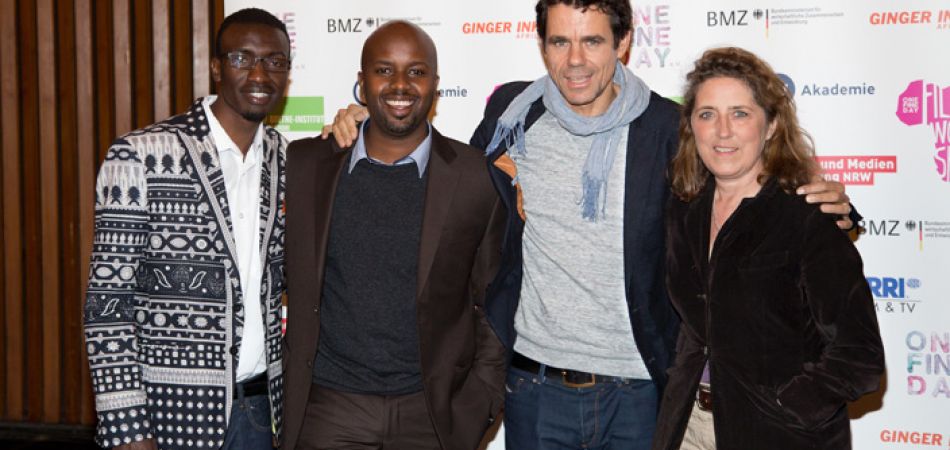 One fine day … – so what is supposed to happen then? The German director and producer Tom Tykwer offers an answer that reflects what his production company One Fine Day Films stands for: "It is wonderful when European filmmakers and their African colleagues meet on an equal footing, share knowledge, learn from one another – and sometimes produce major global successes as a result". As was the case with what has now turned out to be Kenya's most successful film ever: "Nairobi Half Life", which was made by the Kenyan production company Ginger Ink Films in cooperation with "One Fine Day Films".
Established in Kenya by Tykwer and his wife Marie in 2008, the production company – which is funded among other things by the DW Akademie and by the Federal Ministry for Economic Cooperation and Development – helps young filmmakers from Africa to tell stories in their own way. "Many people in Kenya want to speak a different cinematic language to that offered by television or by the very meagre range of films that is available", explains Tykwer. They can apply to attend the "One Fine Day Film Workshops" at which German and international mentors share their knowledge of professional film production with filmmakers from all over Africa and accompany them throughout the filmmaking process.
Five feature-length films have already been produced as a result – what Tykwer describes as "the freestyle from the workshops", explaining that each is unique and specifically East African, yet has wide-ranging relevance. For example David Gitonga's 2012 film "Nairobi Half Life": this story of a young man who follows his dream despite all the obstacles placed in his way was screened at international festivals and was the first Kenyan film to be submitted to the Oscars. 
"Veve" by the Kenyan director Simon Mukali also received worldwide acclaim for its story of love, vengeance and corruption. In Kenya itself, the film team behind "Veve" appeared on just about every breakfast TV show, says its producer Sarika Hemi Lakhani.
In September 2016, the fifth "One Fine Day" production –  Mbithi Masya's allegorical film "Kati Kati" about Kenya's critical examination of its own history – celebrated its premiere at the Toronto International Film Festival. "It presents members of a middle class that many people in Germany simply cannot imagine", says Tykwer. "Africa is in fact more than just hunger, misery and war." Kenya's government is now considering what it can do in political and infrastructural terms to make filmmaking economically attractive, he explains. "We have contributed expertise in this area."
© www.deutschland.de