Five tips for beginners
What do you need and how do you become a digital nomad? Five tips.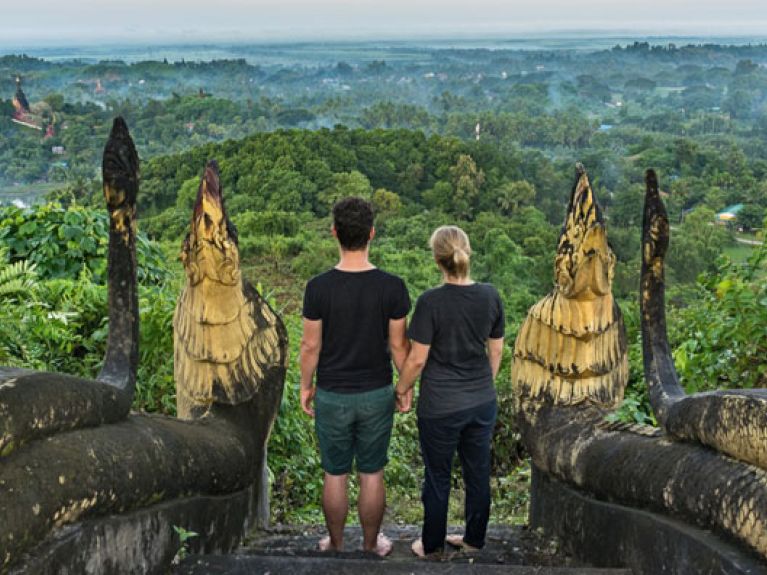 What does a digital nomad need?
First of all, a specific mind-set because "digital nomad" is not a profession, but an attitude, a new form of work-life balance. Anybody seriously interested should be tech-savvy. One "multi-local online entrepreneur" lists 30 different pieces of equipment alone, including of course laptop and smartphone, external batteries, keyboards, memory stick, external hard drive and much more. Specialist digital nomad suppliers offering, for example, rucksacks with compartments for all these gadgets, have been around for some time now.
How can I become a digital nomad?
Before giving up as secure job, you should certainly look into things in great detail. What is possible from a business point of view, are there market niches, are there investors or start-up grants? A sort of business plan will not go amiss. Talking to other people with experience of life as a digital nomad is also helpful in this respect. The website www.digitalenomaden.net has answers to important questions to do with insurance policies, travel bookings and setting up a company. The DNX Conference is an ideal opportunity for meeting like-minded people.
Where do digital nomads live?
In theory, the digital nomad scene is multi-local and on the move all over the world, but there are certainly hotspots. These are for the most part in countries where the climate is mild, the Internet reliable, and the cost of living low. "Geo-arbitrage" is what the effect is known as. What is meant is that digital nomads benefit from the global differences in living costs and earning potential, which are sometimes considerable. In other words, preferably living in countries with low living costs and travelling for example in Asia, northern Africa, and Latin America, having earned the money to do so on the Internet in western Europe or North America, where earnings are high. Specialist travel guides are helpful for making choices.
How do digital nomads work?
Even if digital nomads work while on the road, mostly far away from family and friends, they still value the sense of community which a committed scene offers. Co-working spaces provide this. These can be rented for a certain length of time, and the price includes use of a coffee machine. Nomads work during the day, and party at night. According to the website Deskmag.com there are now thousands of these communal offices all over the world.
For whom is life as a digital nomad to be recommended?
For a while – even a long while – living the life of a digital nomad is certainly to be recommended. At least for people for whom security is not a must, who do not necessarily want work and holiday to be separate, for whom not having a home of their own is not a problem, and who can make with just the belongings they can carry round with them. Not without reason though most digital nomads are at an age at which they can most put up with hardships – well under 40, more like in their early 30s –in other words at a stage in their life when they are still looking for something they have yet to find. If you follow the blogs of digital nomads, you come across several who after a few years have decided to settle down after all. To start a family, give a business idea a sturdy framework, or to nurture contacts again, not just via Skype.
© www.deutschland.de